"The story for complexity": Tyler Tate at London IA
At the end of June we held the most recent of our London IA mini-conference evenings. Sense Worldwide hosted it at their Sense Loft in Soho, and the evening was sponsored by new media recruitment agency Zebra People. Earlier this week I blogged about Eva-Lotta Lamm's talk on sketchnotes. The second talk of the evening was by Tyler Tate.
He was addressing the issue of complexity in user interfaces, and making a forceful argument that neither simple nor complex were inherently or morally good or bad, but that the key to a usable UX was having the right level of complexity for the task at hand.
He illustrated his point with an anecdote about flying a small plane with no experience - suggesting that for most of us using a video game flight simulator, Nintendo or Playstation style controls are sufficient. However, to really land a plane, the dazzling array of instruments in a cockpit are vital. There is a learning curve to understanding them, but the amount of information they impart allows the pilot to make an informed choice.
When translating this to digital interfaces, he presented a grid, which suggested that a general tool like Google web search required a simple interface, whereas a more complex tool, like a dashboard for financial transactions, needed to be intricate for specialist use.
Another example that Tyler used was the camera. A simple point-and-shoot digital camera would do a satisfactory general purpose job, whilst a professional would want to use something with greater granular control over the settings - and charge a premium for understanding how to use them.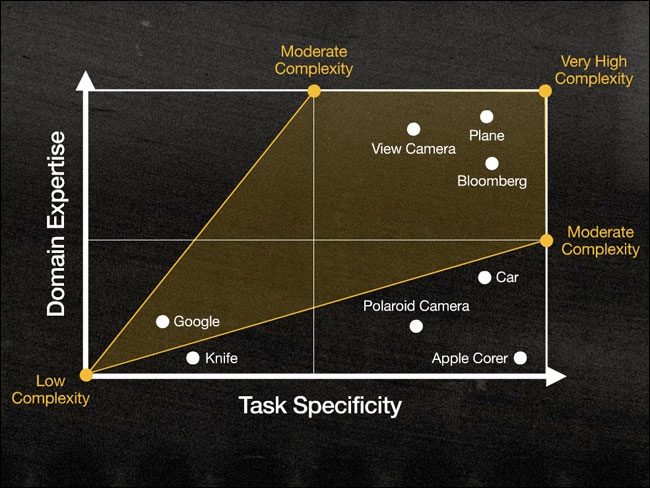 The debate after Tyler's talk was really engaged, and from the front I couldn't help myself make some points about how his arguments applied to journalism and newsgathering. Specifically I thought the camera analogy was interesting - and highlighted the difference between 'citizen reporting' and 'citizen journalism'.
If you are the person who gets the first picture of a plane ditching into the Hudson, it doesn't really matter what camera you are using. If you capture the image in any degree of fidelity it is news and newsworthy. But it is very much on the 'complex' side of the grid if you are the journalist following up why the accident happened, and what aviation authorities across the globe have learned from the circumstances.
This seems to me to play into the stretch I observe between hi-fidelity and lo-fidelity in news.
People increasingly pay huge sums to get high definition television equipment, and as part of that get a subscription to Sky News in HD. That means that when Sky are showing grainy mobile phone footage of the police surrounding Raol Moat, it looks even more grainy and pixellated compared to the studio and outside broadcast set pieces.
People find this acceptable. Just as with digital user interfaces, or the diagrams and wireframes you use in production, it is to getting the appropriate level of fidelity that counts.
I really enjoyed Tyler's talk, and you can view the presentation on SlideShare.
You might also be interested in a couple of his articles: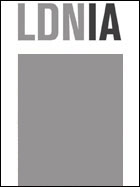 "London IA: Notes from the talks"
Martin Belam, foreword by Ann McMeekin Carrier
London IA is a network of designers, information architects and thinkers. Since 2009 the group has been holding regular meetings featuring talks about UX, or of interest to UXers. This ebook is a compilation of my notes from those evenings, featuring talks by Andy Budd, Giles Colborne, Cennydd Bowles, Claire Rowland, Jason Mesut, Ben Bashford, Chris Heathcote, Dan Lockton, Relly Annett-Baker, Michael Blastland, Margaret Hanley and Richard Rutter amongst others. Topics covered range from ubicomp to psychology, from learning how to sketchnote to how to write a UX book, and how to improve digital design through diverse routes like copy-writing, designing for doubt, learning from music technology or taking care of typography.
"London IA: Notes from the talks" is available for Kindle for £2.47.