Damned if they did, damned if they didn't. Russian owned Standard doesn't lead with Moscow bombing story.
I would have loved to have been a fly on the wall on the Standard's editorial conference today.
Lead with the Moscow bombings, and you run the risk of being accused of being a Russian owner's plaything.
Don't lead with it, and you look like you've relegated the story because it doesn't fit our current narrative of what terrorism against the 'free West' looks like. Especially if you instead choose to lead with a pre-canned feature interview, however emotive it is.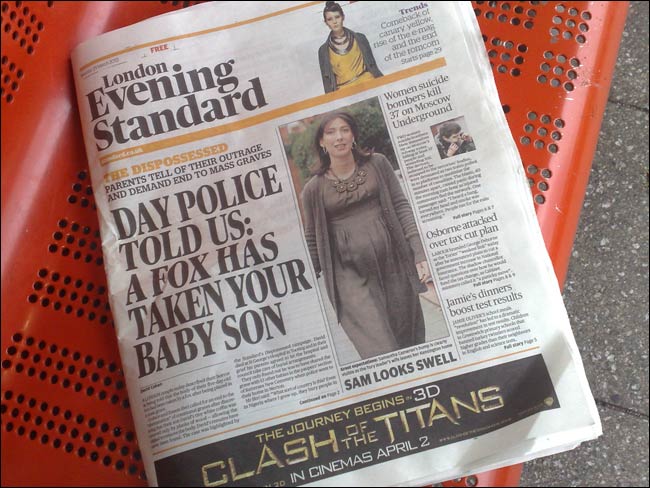 The change of ownership and price point does seem to have made one significant difference however.
I well remember that the last time a continental European city was bombed, the Evening Standard was loudly proclaiming 'Terrorist attack on trains' from their billboards. It was only once you'd handed over your 40p that they revealed that the target had been Madrid, not London, and they then followed that up with a shameful front page splash claiming spurious links to David Beckham. There was rather more dignity today about their editorial comment on events in Moscow.