"Journalism in the digital age" at the Edinburgh International Science Festival
The Edinburgh International Science Festival has recently announced their programme for 2010, and I am very pleased to confirm that I will be speaking at one of the panel events.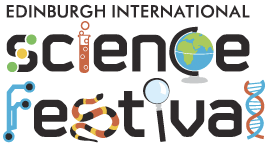 "Journalism in the digital age: Trends, tools and technologies" will feature myself alongside my Guardian Local colleague Sarah Hartley, and regular Twitter sparring partner Iain Hepburn from the Scottish Daily Record.
The event is on Sunday 11th April at 16:00 in the Informatics Forum, and tickets are available now - £7 for adults, £5 for concessions.