Local and hyperlocal news
One of the most intriguing areas of development in the digital news industry has been the emergence of the concept of 'hyperlocal'. Most major newspaper publishers have at least some experimentation with this format of news, and many grassroots independent sites have sprung up, some of which appear to be flourishing in influence, if not in revenue.
I still find some of the 'services' provided by local newspapers perplexing and out-dated. I've blogged about this in "My first term - a seventies pull-out in a noughties local paper?" and this post about things newspapers could stop doing.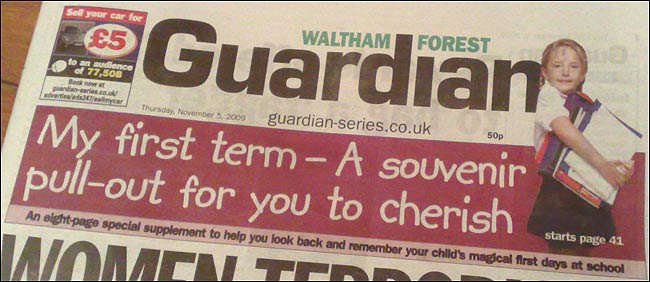 I argued that people should not put Johnston Press on trial over their paywall experiment. I wasn't be impressed with their implementation, but at least they tried out a new way of paying for the production of content.
In 2009 I produced a series of blog posts for 'Local newspaper week', looking at the local newspapers in the area that I lived at the time - Muswell Hill. As well as looking at the role of advertising and democracy in the local press, there were also several posts looking at the impact of free council newspapers on the wider local media business.

At the end of 2008 and beginning of 2009 I produced several series of reviews looking at particular aspects of the websites belonging to a range of leading local and regional newspapers.