Africa in the FIFA World Cup: Part 1 - The thirties

by
Martin Belam
, 30 November 2009

On Friday, a glittering draw ceremony in Cape Town will unveil the opening rounds for the African continent's first FIFA World Cup. When the tournament kicks off on June 11th, it will mark the culmination of a long journey for African nations to take part in sport's biggest tournament on an equal footing with nations from North and South America, Asia, and Europe, continents which have all previously hosted the Finals. During the build-up to the draw, I thought I'd look at the history of African teams in the tournament, starting with the origins of the World Cup in the 1930s.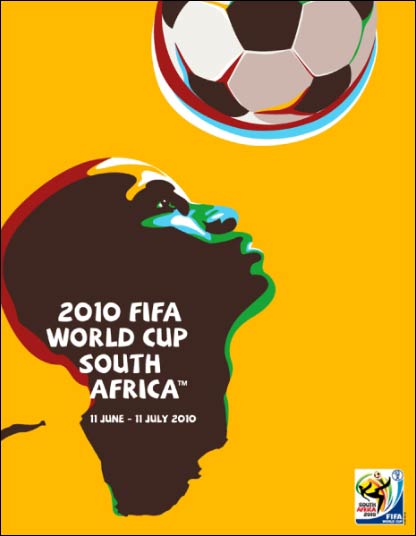 Africa in the FIFA World Cup: The thirties
The inaugural World Cup was hosted and won by Uruguay, who had been awarded the tournament by FIFA because they were the Olympic champions in 1924 and 1928. There was no qualification for the tournament - it was by invitation. 13 teams took part, but none of them were from Africa.
The second tournament took place in 1934 in Italy, and Egypt were the first African representatives in the finals.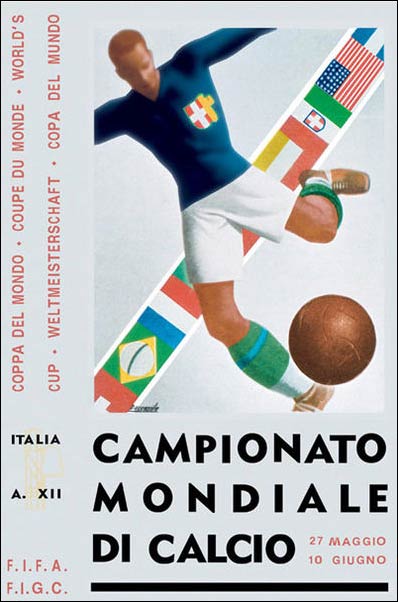 Abdul Fawzi became the first African to score in a World Cup Finals, claiming both goals as Egypt lost their opening round match in Naples 4-2 to Hungary, thus eliminating them from the tournament.
The BBC's 2002 World Cup site had a feature on Mustafa Kamel Mansour, Egypt's goalkeeper in that match, which included photographs of him playing, although not, I think, from this actual game.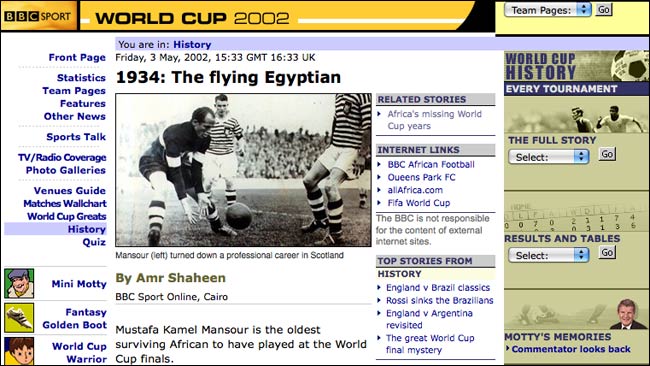 This, though, from Dr.Tarek Said's Homepage appears to be the 1934 Egyptian World Cup Squad on their way to the tournament.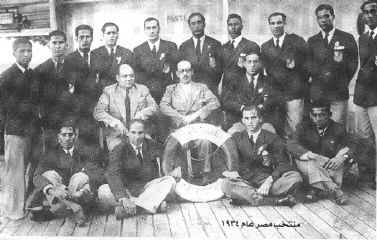 Egypt had qualified for the 1934 finals from Group 12, after an 11-2 aggregate victory over a proto-Israeli 'Palestine, British Mandate' team, with legs played in Cairo and Jerusalem. Turkey should have additionally competed in Group 12, but withdrew.
The 1938 Finals were also held in Europe, in France in 1938. This caused some disquiet amongst non-European nations, who had expected the tournament to return to South America. As a result, Argentina, Colombia, Costa Rica, El Salvador, Mexico, Dutch Guiana, Uruguay, and the United States all withdrew or refused to enter.
Like 1930, once again there was no African representative. Egypt had been scheduled to try and bid to repeat their 1934 Finals appearance. They were drawn in Group 4 of qualifying, and their opponents were Romania. However, the Egyptians withdrew, and Romania progressed to the Finals without playing a match.
The Second World War intervened and brought inter-continental sport to a halt and the next World Cup tournament would not be held until 1950. This continued a long run of World Cup Finals tournaments held without any African representation. Indeed, after Egypt's single game in 1934, no African team would grace the Finals until 1970. In the next part of this series I'll be looking at how African football ended up in the World Cup wilderness for so long.