The fragile future of newspapers at the British Library

by
Martin Belam
, 20 March 2009
We are used to hearing newspapers described as fragile these days, but usually in the context of their business models, rather than the physical preservation of the artifact. Not so at the British Library last week, where 750 million pages of newspaper were described as "the most fragile" part of their collection by Helen Shenton, Head of Collection Care. It is a problem that makes freesheet ink rubbing off on your hands seem trivial by comparison.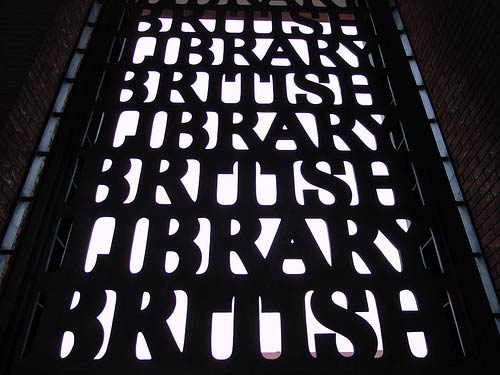 Photo courtesy of stevecadman
I was at an event called "A building for now and the future: the British Library after 10 years" last week, and I've already blogged about the architecture and history of the building's construction, and the impact of technology on the design and use of the space. Newspapers featured in the Q&A session.
At the moment the library has a specific building for storing and researching newspapers, in Colindale. They are in the process of migrating to a new storage facility, and the work to preserve the collection is urgent.
"Newspapers deteriorate quickly because of the poor quality of the paper they are printed on and there are growing concerns about the fragility of the collection, which is viewed and handled by more than 30,000 people every year. Fifteen per cent of the collection cannot be used by readers because of its poor condition. A further 19% is at high risk, and will soon have to be withdrawn from use."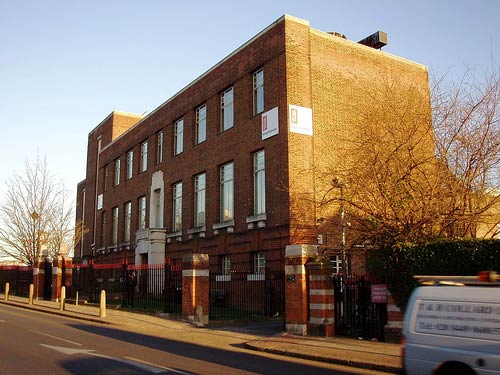 Photo courtesy of Ewan-M
The British Library website already has guidelines from the National Preservation Office on how to store your own newspaper clippings.
Storage and energy use have become crucial issues for the institution. In the main building, the British Library is making a new 'low oxygen' storage environment, but ideally Helen Shenton would like to put everything, including the newspapers, permanently in cold storage.
This isn't possible at the moment, because the most damaging thing for organic artifacts like paper is a sudden change in temperature. If we still expect the library to provide access to objects for readers who aren't dressed up for Arctic conditions, then cold storage is not the answer.
The suggestion on the night was that it would be too expensive to digitise the entire newspaper collection, and so there is consideration of a plan for 'digitisation on demand'. I guess that when calling a paper up from the collection, it would be scanned, and you'd get the digital copy instead. This way the Library will be better able to manage the prohibitive cost of the digitisation process.

Photo courtesy of Istvan
Of course, some newspapers in the UK provide access to their digital archives themselves and you can bypass the British Library entirely. The Guardian has an online digital archive going back to the first edition of The Observer in 1791. The Times also has an impressive collection of archive material available to subscribers, with some articles re-published for free on the website.