#uksnow out-trends the Superbowl on Twitter
If Twitter crashed last night, it won't have been due to the Superbowl, but more likely the sheer number of British people tweeting #uksnow about the weather. We are nothing if not a national stereotype.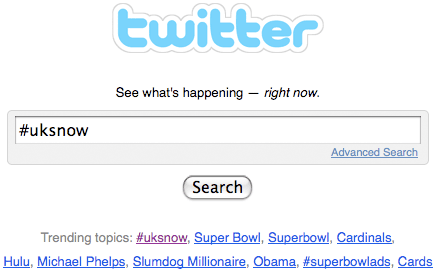 I had to get up early this morning, and so I got a few peaceful shots of the snow blanket around Muswell Hill, before the inevitable snowy London rush hour transport chaos ensues.