My kri-kri photo joins the ARKive
I was recently approached by the ARKive project for permission to use one of my Flickr photos.

ARKive is run by British based charity Wildscreen, and the aim is to preserve a multi-media record of the planet's endangered species before they become extinct. Low resolution copies are available for free on the ARKive website, and high resolution copies are kept securely offline to preserve the collection.
"Like the wildlife they depict, the images of these rare species are themselves endangered, with no guarantee that they will survive for future generations. Many records have already been lost forever, with companies basing storage decisions on commercial, rather than scientific, cultural or historical values. Privately owned materials, sometimes of considerable significance, may also be lost or discarded following the death of their owner. ARKive is bringing these important records together in one place for safe-keeping."
The photograph I have contributed to the project depicts a nursing Kri-Kri mother.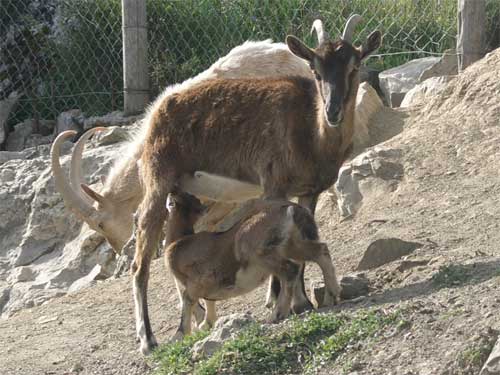 Kri-kri are native to Crete, and pretty much only exist anymore in nature reserves on the island. We used to live near what was locally known as 'Kri-Kri Island', although its real name was Agii Theodori. This small island was the first foothold that the Turks gained in their attack on Chania when they invaded, but now it is more peacefully the home to a population of kri-kri. The island is left strictly uninhabited except for security guards, except for one day a year when people can visit for a religious thanksgiving service.
The municipal park in Chania also houses some kri-kri, including some very young ones.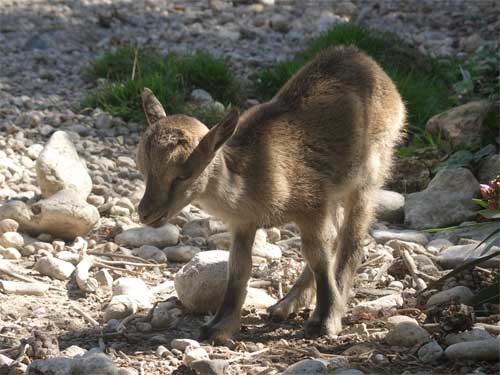 The photo ARKive are using was taken at the Lasithi Eco-Park when we visited it on our 2007 Cretan road trip.