Social media and TV news: Measuring Al Jazeera's success with social media
This week I've been examining the social media success of the website belonging to some major 24 hour news television stations. So far I've looked at impressive performances from the BBC and CNN, each with over 300 links going popular across 8 services during the course of a month. Yesterday I looked at a more modest performance by Sky News, and today it is the turn of the English language version of Qatar-based Al Jazeera.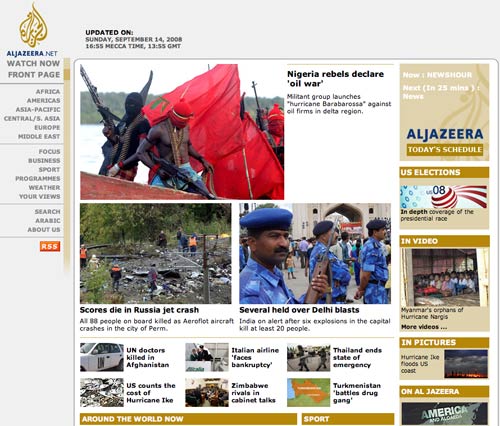 Newsvine
During my study Al Jazeera only managed to pick up 7 links to English language content from the social bookmarking networks I was monitoring.
Two Al Jazeera stories acted as 'top seeds' on the Newsvine network. Both were concerned with the upcoming US election, and specifically about Middle Eastern opinion on the Barack Obama candidacy - 'Arabs divided on Barack Obama' and 'Is Obama an Israel appeaser?'.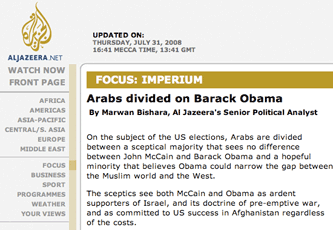 Reddit
Reddit was the most successful platform for Al Jazeera, with 4 stories featuring on the front page during the month long study. This was a mix of stories, featuring an opinion piece that George W. Bush should face a war crimes trial, and coverage of conflict in Georgia and terrorism in China. Also bookmarked on Reddit was a video story about a Russian Monk.
Mixx
The third and final social bookmarking service that AL Jazeera content became popular on was Mixx. It is interesting to note that Mixx is not one of the bookmarking option initially provided by Al Jazeera's sharing widget.
The story in question related to the issue of Israel building settlements in occupied territory.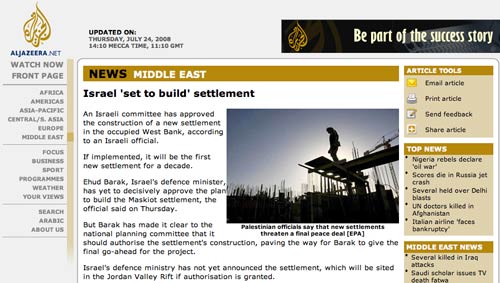 Al Jazeera social media icons
Al Jazeera's English language story pages have a 'Share' widget in the 'Article Tools' section of the right-hand navigation. This is provided by AddThis.com, and links directly to Del.icio.us, Digg, Facebook, Google Bookmarks, MySpace, Newsvine, Reddit and Windows Live Bookmarks.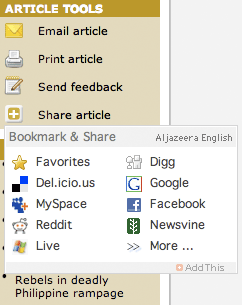 Al Jazeera performance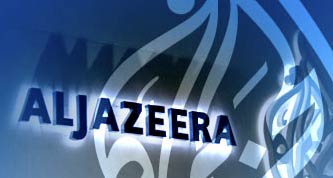 This table illustrates where Al Jazeera URLs appeared on social media websites between July 15th and August 14th 2008. The presence of an icon indicates that Al Jazeera has a social bookmarking link for that service.
Al Jazeera on Social Media

| Service | Icon? | URLs |
| --- | --- | --- |
| Reddit | | 4 |
| Newsvine | | 2 |
| Mixx | | 1 |
| Digg | | 0 |
| Delicious | | 0 |
| Total | | 7 |
Next...
In the next part of this series I'll be looking to see if there was any social media success for Russia Today, Euronews or France 24.