Measuring Metro's success with social media
On Monday I published an e-book entitled "Measuring UK newspaper success with social media". This featured some of the results of a study which captured 3,500+ popular URLs from 50+ media websites across 8 social media and link sharing services. It concentrated on the performances of the Daily Express, Daily Mail, Daily Star, Financial Times, The Guardian, The Independent, The Mirror, News Of The World, The Scotsman, The Sun, The Telegraph and The Times.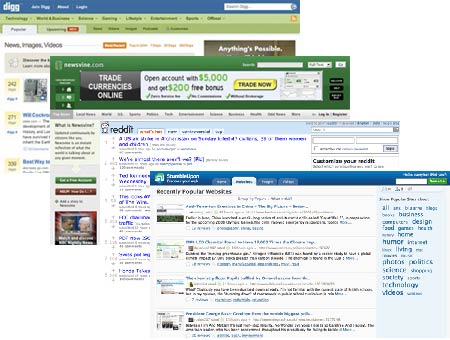 Often, when I post about national newspapers, I get comments left by Tom Phillips, chiding me for omitting the Metro from the articles. So, although not included in the main e-book, I also noted which stories from Metro made an appearance on social media sites during the course of my study.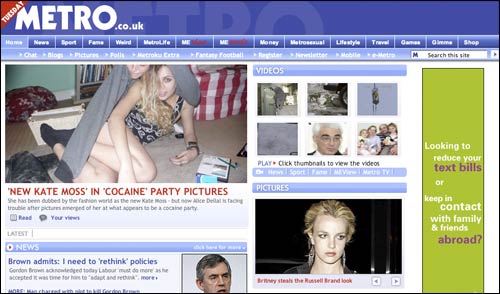 Metro had 21 URLs appearing across the front pages of the social media services I was monitoring. The highest number was on Fark, with 12 stories making the front page during the month. Stories from Metro also featured prominently on Digg 4 times, on Newsvine 3 times, with Delicious and Reddit showing one link each.
On the paper's website, stories feature share buttons for Delicious, Digg, Facebook, Fark, Reddit and StumbleUpon. It is interesting to note that the third best bookmarking network for the paper was Newsvine, whose button does not appear.

It is no surprise that the majority of the URLs come from Metro's ever-entertaining 'weird' section.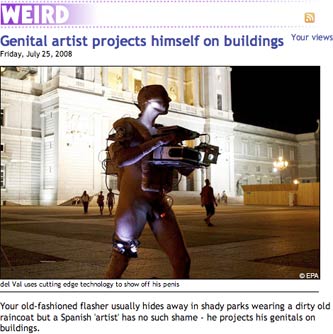 It seems that social bookmarkers can't get enough of escaped camels in Austria, nude diners in New York, inflatable poo, irate Italians and grannies suspected of being paedophiles by council jobsworths. Even the articles that weren't in the weird section sound like they should have been - like 'Upside down fish a pub legend'.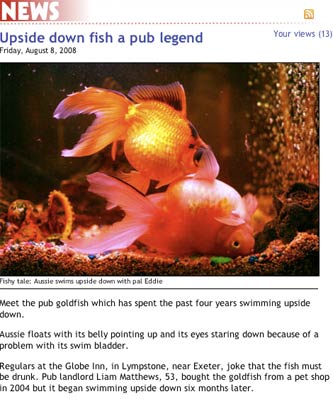 One story became popular on more than one service. It was a tale of some snails in London that had been given a 'graffiti-style urban revamp' by London artist Slinkachu. This story featured on both the Delicious and Digg homepages.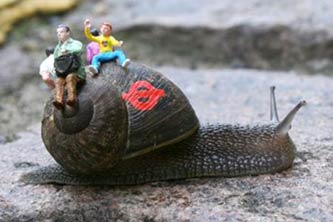 Metro's social media performance
This table illustrates the most successful social media networks for Metro between July 15th and August 14th. An icon indicates that the paper has a 'share' button present for that service.
| Service | Button | URLs |
| --- | --- | --- |
| Fark | | 12 |
| Digg | | 4 |
| Newsvine | | 3 |
| Delicious | | 1 |
| Reddit | | 1 |
| Mixx | | 0 |
| StumbleUpon | | 0 |
| Yahoo! Buzz | | 0 |
| Total | | 21 |
Next...
As well as looking for URLs from Metro on social media services, I was also measuring the presence of some of their London newspaper rivals. Tomorrow I'll be looking at local newspaper content from London on social media sites.