The Olympic Swim-O-Matic on display in Macau

Unlike at Euro2008, where UEFA's top sponsors had billboards all over the stadia, one of the challenges of sponsoring or being a marketing partner at the Olympics is that you can't directly advertise within the sporting arenas themselves. Marketing activity has to take place away from the Games, and, as I saw in Macau, is at risk of being usurped by 'fake' Olympic branding.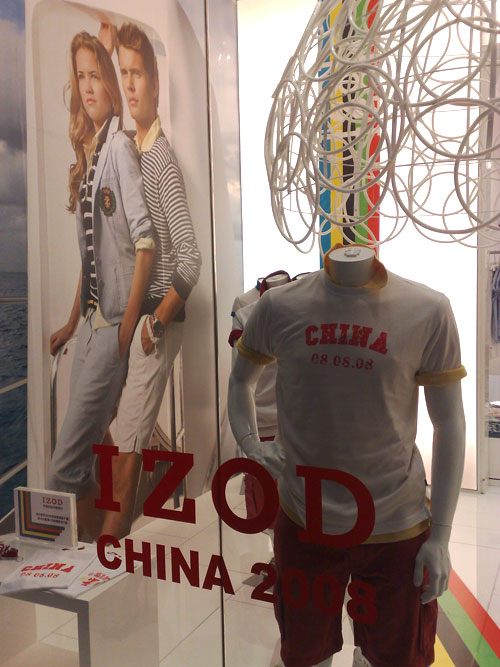 There was a lot of official marketing around as well, and Olympic timekeepers Omega had a display stand within the Venetian Casino shopping mall.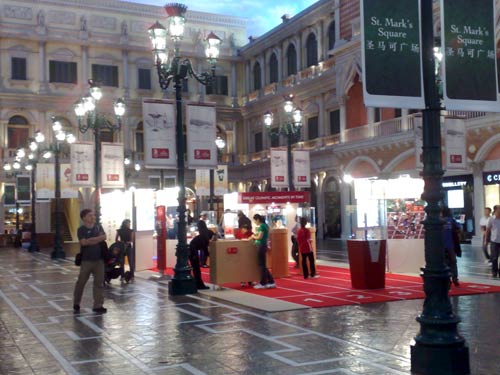 As well as selling a range of their luxury Olympic tie-in watches, the displays looked at the history of Omega's involvement with the Olympics, and included exhibits like the photo-finish image of the 100 metres at the 1968 Games.
I was particularly impressed with the Swim-o-matic. No doubt an updated version of it is being put to good use in today's Olympic swimming finals.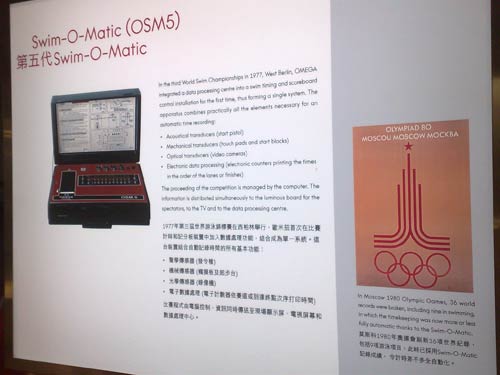 Despite sounding like something named by one of my old tech teams at the BBC and invented by Wallace, the Swim-o-matic was introduced for the 1980 Moscow Olympics, and packed an entire race-timing computer into a briefcase.
"At the 1980 Olympic Games in Moscow, the new version of the Swim-O-Matic was a chronometer briefcase that weighted only 1.2 kg, compared to the whopping 150 kg of its 1976 predecessor." - Omega website