Olympic milk, or gold medal substitute?

When I was in Macau, it wasn't just the clothing industry that was hi-jacking the Olympic brand and symbols to try and sell products.
Take something as mundane as milk for example.
Going to the local corner shop or supermarket presented you with a choice. You could either buy an official, Olympic endorsed "Milk Beverage"...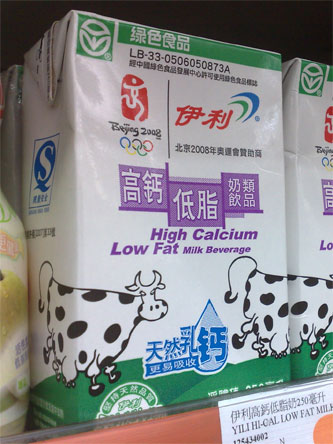 ...or you could pick up the Kowloon Dairy's Gold Medal "Milk Drink"