Reaching their goal? Marketing the Euro 2008 'Score for the Red Cross' campaign online

by
Martin Belam
, 29 June 2008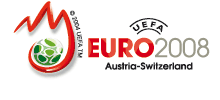 Tonight Euro2008 reaches a climax, with Germany facing Spain in the final, and tomorrow it will be time for me to retire Euro 2008 Fansivu and the Euro 2008 edition of Chipwrapper. Both have been carrying banner adverts for the tournament's official charity campaign - "Score For The Red Cross"

I just wanted to write a little bit about how difficult that was to set up. Now, I'm not knocking the Red Cross here - they've raised nearly €0.5m so far during the course of the tournament - but it wasn't very easy to get promotional material to add to the sites.
When you visited the Score For The Red Cross site, there was an option in the navigation to 'forward' the campaign. This gave you the chance to send an email to a friend, or to apply to get some banners for your own site. The application involved filling in a form.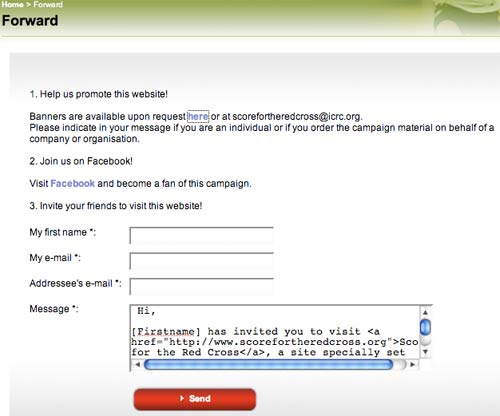 About a day later, I got an email back from what seemed to be a genuine person at the Red Cross, with three variations on the 'Score For The Red Cross' banner attached. This seemed an incredibly labour intensive way of doing it, when, had they just initially provided them on the site, I could have simply downloaded the assets myself.
This process also put a limit on the number of people who could promote the campaign online. There was, for example, no HTML snippet that people could use to include a globally hosted version of the image, for people who may have a site or profile where they can't upload specific images.
The email I got from the Red Cross also pointed me to a page where I could directly download some animated banners in various languages. This wasn't hosted on an International Red Cross domain, or on the official site for the campaign, but instead it was on the website of Colegram, the Swiss agency who, presumably, executed the creative. I couldn't see any reason why this page shouldn't have been linked to from the official site.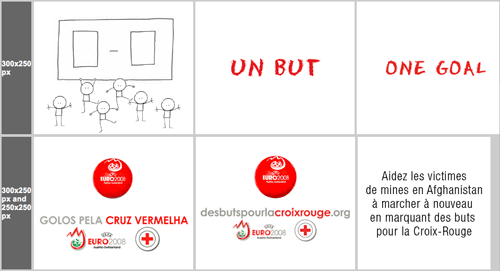 A final point is that the Red Cross gave no instructions on how to use the image assets. They didn't specify whether the destination URL of the link should be http://www.scorefortheredcross.org or the landing page the domain re-directs to at http://www.scorefortheredcross.org/En/Country-Selection/. Nor did they specify any alt text to accompany the image, or title attribute text for the link. These are all significant factors in how search engines process image banner links.
A good approach for Red Cross campaigns in the future would be to provide the variety of assets all on one page on the campaign website, and to include chunks of HTML that anyone can copy into their pages. In this way the Red Cross can guide people to use consistent anchor text and URLs, helping them to target specific search engine results pages.