Euro 2008 host cities on the web: Klagenfurt
I was looking yesterday at the information available online about Salzburg hosting three games at Euro 2008. If my plans to get tickets had gone right, as well as two matches in Salzburg, where I used to live, I would have been going to see Germany play Croatia in Klagenfurt.
As part of a series of posts looking at the information the Euro 2008 host cities have made available online, here is what I would have found if I'd been researching my trip on the Internet.
Klagenfurt

The municipality have built a whole section of their site dedicated to the tournament, and it is available in English as well as Austrian-German. The Polish and Croatian visitors to Group B matches in the city are also catered for.

They've also been very open with the local population as well, holding events where people get to see behind the scenes of the tournament's organisation office.

If I were going to Klagenfurt, I'd also be able to get an advance glimpse of the stadium, thanks to the city's webcam.
Users can also let people know they'll be heading to Klagenfurt with a selection of e-cards based on the city.
The stadium itself has a website dedicated to it, and this also has plenty of information for visitors to the complex. There is also a tie-in with Google Earth to provide a virtual version of the venue.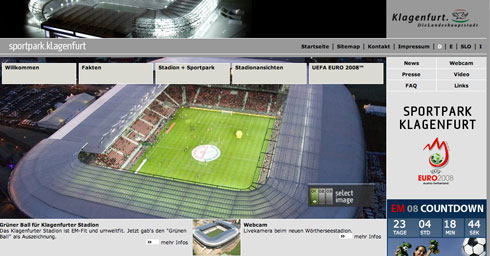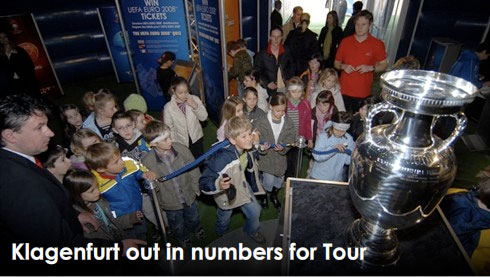 It is a shame that I didn't get my tickets to Euro 2008, as I never got to travel very widely in Austria when I was staying there, and it would have been nice to visit somewhere like Klagenfurt for the first time during a football festival.
Next...
In the next part of this series I'll be looking at another Austrian city I never got around to visiting when I lived in the country - Innsbruck.