The London freesheets and the web - Part 6: Video

by
Martin Belam
, 3 October 2007
I've been looking at how the free newspapers given to commuters in London use interactivity and content from the web and their users in their print editions for things like voting, TXTing in and music reviews. The focus of today's post is on how they use video content.
Even a couple of years ago the idea of newspapers incorporating video content belonged to the medium-future, when we have electronic paper and ubiquitous network connectivity.
However, we now have initiatives like Telegraph TV, and the freesheets are keen to use video as a way to drive people to their websites, and a way of generating content for the paper.
The YouTube connection
The London free sheets have all hit upon the formula of publicising something that has become popular on YouTube. Doing so performs a few functions for them.
Firstly, the stories are highly visual, and are perfect page 3 fodder, with eye-catching colour images that can be spotted over someone's shoulder and get someone inclined to pick their own copy up off the dirty floor of the London Underground.
Secondly, they are cheap, since, effectively, they write themselves. All you need to do is let YouTube worry about the heavy-lifting of measuring the popularity of a video - all the papers need to do is get a few screen captures and then describe what they see.
Thirdly, it engages the audience. If people haven't seen the clip before, it provides an interesting glimpse into the myriad of entertaining micro-content on the web. And if readers have seen the clip before, they can go about their daily commute smugly feeling more in touch with the zeitgeist than the unfortunate journalist who cobbled the story together.
Metro, for example, went big with their "Thriller in the chiller" story about the video on YouTube of prisoner's recreating the self-styled King of Pop, Rock and Soul's 1982 landmark video.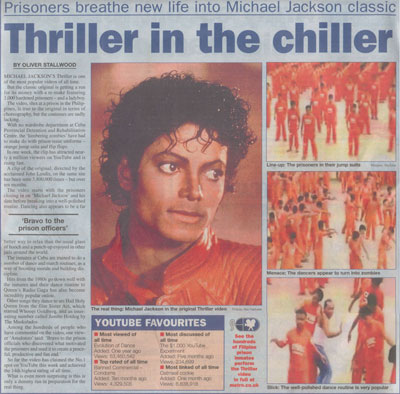 Obviously, the video can't be embedded into the newspaper, but it was available via the Metro site.
Metro also used clips from an online video of a plane landing on a highway for another article in the same day's issue (25th July 2007)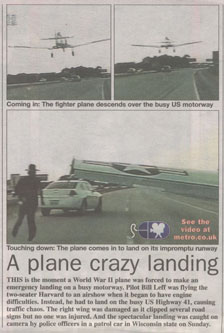 Video on the web
Two of the papers also have video content online. The Metro site features Metro TV, with short news loops and clips on various topics leaning towards the entertainment side of things.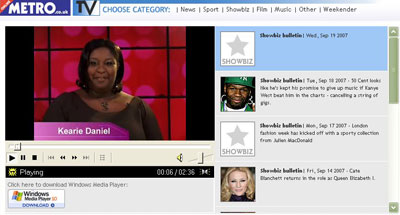 The London Paper, meanwhile, is littered with calls to action to go and watch video on their site.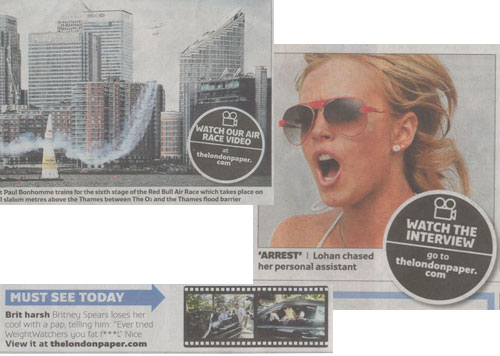 They handle this in two ways. Some of the video is done almost entirely using third-party sites - with YouTube clips embedded into a Typepad powered blog.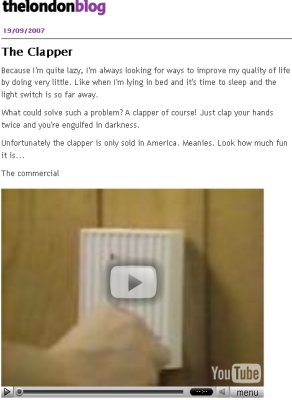 Elsewhere, video is handled with an embedded media player on their own domain.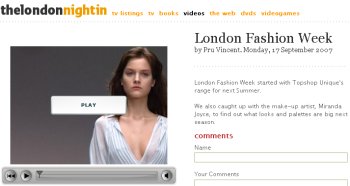 Tomorrow, in the final part of this series, I'll be looking at how all this use of new technology is not always necessarily reflected in accurate reporting about new media.