ITV advertise using the keyword 'iPlayer' on Google and Yahoo!
Well, here's one amusing thing that I didn't predict about the day of the BBC's iPlayer software launch.
Early yesterday morning, ITV - or someone making mischief on their behalf - were buying up keywords on Google and Yahoo! related to the BBC iPlayer, to trumpet their own streaming on demand service.
Boasting that there was no software to download, there seemed to be two or three variations of the advert, which stopped appearing around lunchtime.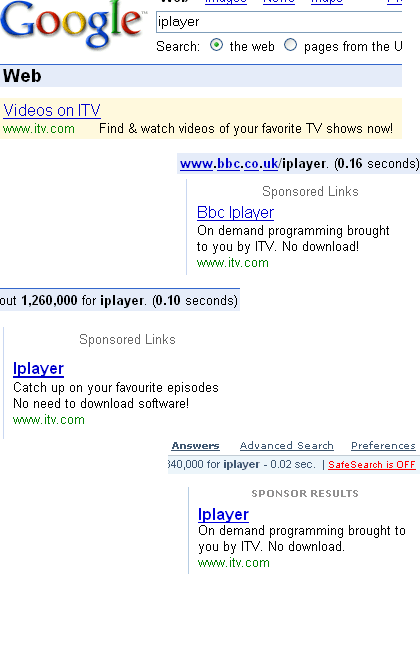 Some BBC properties, like 'Doctor Who' are trademarked, and so, on Google at least, people are not able to bid on them using AdWords.
Others like The Apprentice, as I've pointed out before, are too broad to be considered unique to the BBC, and so some commercial media organisations use them for contextual adverts.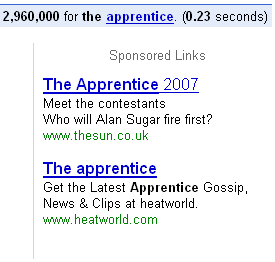 With other products on the market already called iPlayer, it won't be a search term that the BBC can exclusively own as far as search marketing is concerned.