Sitemaps in search engine news
I'm always interested to see how search engines provide coverage of themselves when they are making the news, and so at around 3:30pm Austrian time today I had a look to see what searching for 'sitemap' or 'sitemaps' turned up, following today's announcement from Google, Microsoft and Yahoo! that they were converging on one standard.
Yahoo! performed best, with an injected Yahoo! shortcut to a Search Engine Journal article about the news.

Google, on the other hand, had no mention of the news. They also don't rely on their own organic SERPS pulling the Google Webmaster centre up #1 for the term, and inject their own advert at the top.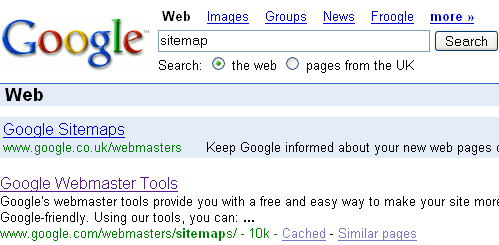 Microsoft's results were also dominated by content about the existing Google standard.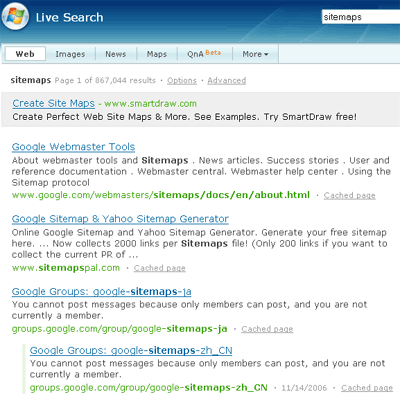 When searching for the term "sitemap" without the 's', it is interesting to see a mix of the power of inbound links and the value of a .gov domain at work, with both Yahoo! and Google ranking the sitemap that belongs to the USA's White House government website in the top 5 for the term.

There was no sign in the SERPS yet of sitemaps.org. Perhaps someone should have submitted one of these new-fangled sitemaps for the site itself - http://www.sitemaps.org/sitemap.xml returns a Google hosted 404 error.