BBC Radio Five Live's Sporting Year Vote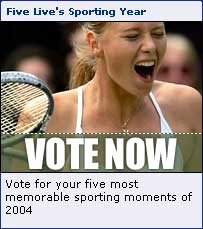 In the lead-up to Christmas the BBC is running several online votes that my team have produced. The latest one to launch is Radio Five Live's Sporting Year - essentially a poll of the listener's favourite events which will feed into the station's review of the year, broadcast over the Christmas period. It is a little less grandiose than 2003's Sporting Century vote in both scope and execution. This time we are asking users to pick and rate five events from the current year, rather than ten from the last one hundred years.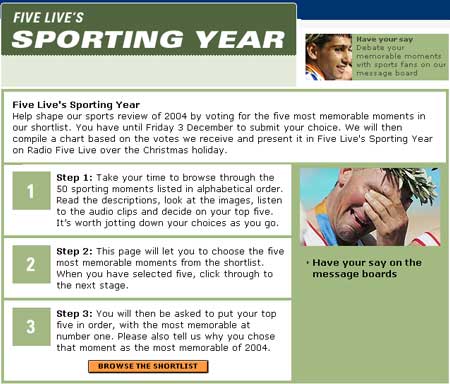 I think the design and usability have been greatly improved since last Christmas, and the fact that you only have to rate five events means the final matrix form the user is presented with is much simpler and less intimidating.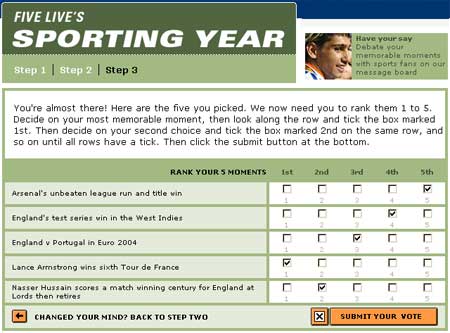 And once you've cast your vote you can enter a competition to win five DAB digital radios.
I'm pleased with the way it turned out, though can't help smarting that one of the fifty events nominated is Leeds United's relegation from the Premiership...