About Martin Belam and currybetdotnet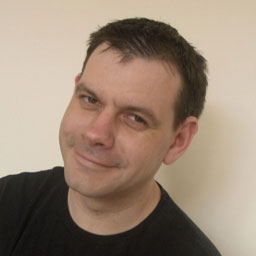 I'm Martin Belam, and currybetdotnet is my personal blog.
I'm Principal Consultant at Emblem, a digital consultancy I founded in 2012 to provide user experience design and training services for organisations and start-ups in the publishing, media, arts, heritage and culture sectors.
Prior to that I was UX Lead at the Guardian, working on their award winning website, and other products like their Facebook, iPhone and iPad apps.
On this site I mostly write about user experience, information architecture, journalism, and digital media.
I spent three years at the Guardian, and before that I worked as a consultant based on Crete, with clients including Sony and Vodafone. I've also consulted for a range of smaller companies like Lakeland, Chinwag, Moo and for organisations like the UK Film Council and NESTA. Prior to that I worked in the BBC's New Media department as a Senior Development Producer.
As well as blogging here, I write regularly for the Guardian, and also used to blog for the BBC. Between 2008 and 2012 I was a contributing editor and writer for FUMSI magazine, a monthly publication for information professionals.
I've edited several ebooks in the Guardian Shorts range - including one looking at the revival of Doctor Who, and another on the rise of Facebook. There are also collections of articles from this blog available for Kindle, covering my notes from Hacks/Hackers London, London IA, and the best of the blog in 2011.
Contact details
You can contact me at martin.belam@currybet.net or follow me on Twitter.
Blogging principles
I strive to be accurate. I promptly correct any inaccuracy or error with a visible edit and update. I attribute and link to sources on the web wherever possible. Links on this blog are 'dofollow'. Where comments are enabled, I encourage debate, but I never publish comments that appear to have been left solely to obtain a link from my blog for SEO purposes. My direct contact details are displayed on every page of the site. I use a range of third party services which may collect anonymous data about your usage of the site. Further details can be found on my privacy statement page. I do not receive payment or services for any reviews or editorial on currybetdotnet - except once when someone offered me a Raspberry Pi and I really wanted it. The views expressed are my own, and do not reflect the views of any current or former clients or employers.
Why currybet?
My identity for messageboards and online communities has been currybet for years. It derives from an annual football sweepstake I used to run. The first website I made, back in the nineties, was to publish the latest statistics and an online version of the fanzine that used to accompany the competition. Since the loser had to buy everybody a curry, it was known as "the currybet". I do not particularly like curry, and I do not gamble.
Obligatory final disclaimer
Probably the most important single thing to stress about currybetdotnet though, is that it is very much a personal website, and the views expressed don't represent or reflect the opinions of any of my current or previous employers or clients.