Behind the scenes when Richard E. Grant was the Doctor
The BBC has announced that Richard E. Grant will be joining the cast of the 2012 Doctor Who Christmas Special. It won't be his first brush with the series. In 1999 he briefly played an incarnation of the Doctor in the Comic Relief pastiche "The Curse of Fatal Death", and in 2003 he took the role of the Doctor in an online animation "Scream of the Shalka".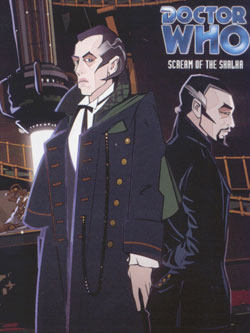 When I worked at the BBC, I used to get to go to all sorts of staff only presentations and events, and one of those in 2004 was about the making of "Scream of the Shalka" and a whole series of webcasts the BBC had done online.
James Goss - who now writes Doctor Who novels and audio adventures - and Martin Trickey gave the talk, and naturally, being me, I blogged it.
The Shalka project had been an attempt to make a "credible online future" for Doctor Who at a time when the prospect of it ever reaching the television again seemed unlikely. In reality, the announcement that BBC One was to revive the series happened just a few weeks before the animation "transmitted" - instantly rendering it more of a glimpse of a possible future, rather than a canonical continuation of the series.
So, fasten your seat belts and prepare to travel back in time to 2004, and "The Making of Doctor Who Webcasts"
Read my original blog post from August 2004.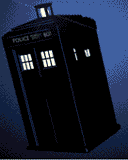 "Who's Who? The Resurrection of the Doctor" charts how the Guardian has covered Doctor Who since it was revived in 2005. If features interviews with Christopher Eccleston, David Tennant, Matt Smith and the men in charge of the show's fortunes: Russell T. Davies and Steven Moffat. It also includes interviews with a host of other Doctor Who actors including Billie Piper, Freema Agyeman, John Barrowman and writers including Neil Gaiman and Mark Gatiss. There are contributions from legendary author Michael Moorcock, Seventh Doctor Sylvester McCoy, and specially commissioned illustrations from Jamie Lenman.
"Who's Who? The Resurrection of the Doctor" - £2.99 for Kindle & iBooks.