Is Godzilla destroying journalism?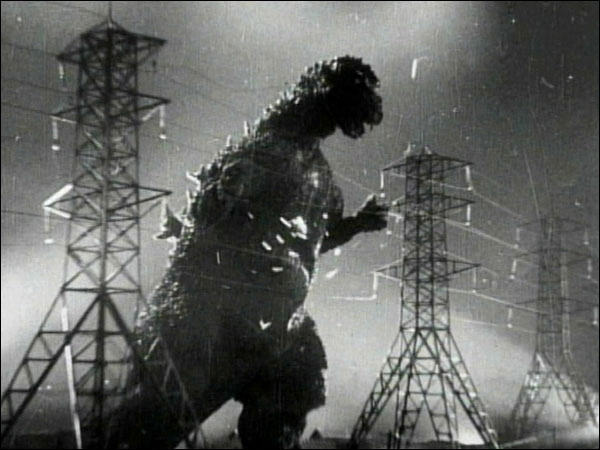 Jeremy Vine tweeted a story about a crowd applauding a circus trick where a dwarf jumped into the jaws of a hippo - except that it was an accident and not part of the act. The story is an old internet hoax, and was debunked in seconds by Marc Blank-Settle. Jeremy retweeted Marc's spoilsport killjoy factual accuracy role, but, as the saying goes, the lie was halfway round the world before the re-tweet had got trousers on.
I don't mention this to pick on Jeremy Vine - I don't want to be on the end of his Twitter zing for a start - but because it happened on the morning that I was due to take part in a panel debating the question "Is social media destroying journalism?"
It struck me that this is the kind of mistake that is increasingly made by journalism figures on Twitter which simply wouldn't happen in other media. A trusty researcher or sub-editor would have spotted that as potentially "too good to be true" and nipped it in the bud. For self-publishing journalists on Twitter that traditional safety net has gone. The lazy retweet without verifying sources seems to be a new blot on the journalism landscape.
It isn't just lazy retweeting that social media encourages - but lazy story writing full stop. During the Wimbledon Final Georgia Ford tweeted to her handful of followers the question "Is Wimbledon always held in London?"
For whatever reason, retweets and replies to her less-than-canny question gathered momentum and she was receiving so much attention - and abuse - that she deleted her Twitter account.
Which the Huffington Post UK then churned into a "news" story.
With The Sun, Mail Online and others following suit.
You have to wonder about the production of this kind of "commodity news". Why write it up?
Well, there are always the column inches of "news in brief" to fill in a print product, and it is kind of a quirky sort-of-funny laugh-at-her-expense but feel-a-bit-sorry-for-her kind of story. Look at any daily print product and there is a lot of throw-away content wedged around the big stories and the adverts to make sure the page is full. And obviously most news organisations publish most print content online, so it makes sense to use it online.
But hang on a second.
What is the incremental cost to the news industry of producing thousands of these short stories online? Stories that aren't of any significant long-lasting news value, that basically filled space in the paper, and have been incredibly costly to produce because of the industrial scale process behind joint print and web productions. What helps make up an entertaining overall human interest bundle in print is just an incredibly expensively produced blog post online.
So, back to the question in hand: Is social media destroying journalism?
Well, of course not.
Just as blogging didn't destroy journalism, SEO hasn't destroyed journalism, and the Daily Mail's boobie bar of shame hasn't destroyed journalism. All of the decisions I've just talked about - regurgitating non-stories, tweeting before fact-checking, teasing topless shots of Pixie Geldof but then pixellating her breasts, these are all editorial decisions.
As far as I'm aware, there is no computer holding editors to ransom asking them to do the bidding of new technology.
So you might as well ask "Is Godzilla destroying journalism?"
On the face of it, there are certain similarities. A huge newly discovered beast, stomping all over a familiar landscape, spreading fear and panic, that is too big to ignore. But then, on closer examination, it turns out to be a self-made problem - not in this case radioactive slurry, but the endless fascination with celebrity culture and the race to be both "first!" and "me too!" with every story.
Which is all a bit of a shame, because it seems to me that social media is probably the most revolutionary and useful tool to hit the newsroom since desktop publishing did.
Of course it makes for lazy journalism, but only if you are a lazy journalist, or working under the pressure of a money-starved newsroom being forced to generate "stories" under increasing cost cutting.
I've not yet found it, but I'm certain in a dusty archive somewhere there is a very well-argued essay that the telephone is destroying journalism, because it is allowing cub reporters to interview people from their desks without getting their shoe leather worn out in the real world in pursuit of a story.
Social media is a great way to find stories, to distribute them, and to verify and enhance them. Here are three examples.
Find stories
Whilst working for CNN, Nicola Hughes began cutting her teeth as someone who used and abused digital tools to get the maximum value out of them. At conferences she explains how she used Tweetdeck to track down an eyewitness to a volcanic eruption. She looked for people who were tweeting they could see it, and made a list of all those people. Then she searched through the tweets in that list for evidence of FourSquare check-ins. This led her to someone who appeared to be at a particular university or lot. A bit of Google searching for the tweeter's name and that university yielded some contact details, and before long she had the student on air reporting for CNN as a live eyewitness.
Distribute
Neal Mann recently went on a trip to Burkina Faso. He spoke about it at the Guardian's 2012 Activate Summit in London, and I blogged this about it at the time:
He'd wanted to see if, by using just the social media channels, he could tell a story about the country. He found that simple tools like a Google Map plotting where he'd been were getting much higher levels of traffic - five times as much, he suggested - as the long form article produced for the Guardian about a similar trip to Mozambique. Chairing the panel Kath Viner suggested that the level of attention he got was due to the fact that it was him personally doing the trip and that people followed him as a person, rather than that as a general rule this sort of coverage would perform well. Neal agreed to an extent, and said that he felt it was important for journalists to interact with their followers, and to build trust. Once they've seen you go through the cycle of reporting on a few different stories, he said, the audience begins to be able to trust you as soon as you tackle a new subject.
Verify and enhance
Paul Lewis has made a specialism of using social media to verify or enhance stories. I've seen him talk about how he used social media to gather evidence about the death of Jimmy Mubenga.
Paul Lewis said the key skill had been in listening. There were a finite number of witnesses - the people who had been on the flight and who were close enough to see something. Following some questions on Twitter he received a phone call from a man in an oil field in Angola who said he knew something. From then on, traditional journalism took over, with Paul, for example, getting verification that the man was who he said he was, and had actually been on the flight.
During the riots last summer, Paul also used Twitter as a way of getting tips on where he should go in order to be close to where disturbances were happening in real-time.
The end of days?
Lauren Arthur's blog post about the event opened:
"A feeling of apocalyptic gloom pervaded the small conference room in Dalston library, as the torrential July rain hammered on the window panes, and a small group of us huddled together to contemplate the end of journalism as we know it..."
Wessel van Rensburg had given a presentation of some jaw-droppingly bad figures and stats for the news industry around circulation and ad revenue, enough to put anybody off betting on a future for news.
But I nevertheless remain relatively optimistic.
The state of the news industry has never been worse, but I believe that digital technology, and social media in particular, mean that the health of good journalism should never have been better. It has never been easier to "do a good thing" journalistically and get noticed.
Social media hasn't killed journalism. Let's just all keep our eyes peeled for Godzilla.