"Making sense of messy problems" - Johanna Kollmann at London IA
Last week we had the latest London IA evening, featuring a packed programme with an IA Summit theme, as Tim Caynes and Johanna Kollmann reprised their talks from New Orleans, and Giles Colborne provided an overview of the event. As ever, Sense Worldwide were our hosts, and Zebra People our sponsors. I've already published my notes on Giles' redux of the IA Summit, and here is what I made of Johanna's talk.
"Making sense of messy problems" - Johann Kollmann
Johanna Kollmann was giving a talk that originated in some research she did when doing a multi-channel UX project with a retail store. Her interest was sparked when people started asking her hard questions like "How do we structure the supply chain?" and "Do the people in the store have the same access to the customer data that the call centre staff do?"
Johanna said it was lovely that they were asking the UX person these questions, but where did she go to get the answers? She ended up doing a lot of digging into "systems thinking", and this gave her some practical exercises and deliverables that helped her with her work.
It was over 100 years ago that Fred Winslow Taylor proposed that "in the future the system must be first", but Johanna reminded the London IA crowd of the second part of his famous quote - where he qualified that statement by saying that this does not mean we won't need great men too. The "messy problems" that Johanna was trying to solve get messy because of the squishy organic bits in the system - the people.
Johanna spoke about how Donella Meadows defined a system - by asking "is it achieving something that the people involved could't achieve on their own".
She also showed us Mix's poster of "A website named desire" illustrating the number of messy organic people involved in building a website (whilst lamenting that that had drawn all the developers off in a lonely silo by themselves away from the "creatives").
Peter Checkland was also referenced. He developed the "soft systems methodology", suggesting that most problems in systems are caused because "human beings are hard to predict". He did not think that there were things you could "fix" with systems thinking, instead there were "situations you could improve".
Johanna said that systems thinking was really huge, but identified three key areas where applying some of the techniques could help UXers.
1. Modelling
She introduced us to two techniques - "rich picture" and the "business model canvas". The examples she put on screen were from the eighties, and were yet again a reminder that many of us in the web profession have been guilty of thinking the creation of the Mosaic browser was year zero for human evolution. The diagrams she showed looked exactly like things I've been drawing as a UXer for ages, without fully appreciating the heritage of the technique.
The "rich picture" in particular looked useful. You draw out all the human and non-human actors in a system, work out their worldview, and note what they express about openly about a system, and also think about what they don't express. Then you work out their connections to everything else in the system. At that point you can start looking for conflicts. The nerdy historian in me was thrilled to see that you could use crossed 16th century swords as an icon for a map of behaviours around a digital system. Johanna said it worked fantastically to help you build empathy - as you suddenly figure out reasons why some people might not be so thrilled with a product, system or process.
2. Behaviour over time
Johanna invited us to think about a bath-tub, and the control mechanisms there are to affect behaviour over time - you can turn the taps on or off, or have the plug in or out. There is also another automatic feedback mechanism - the overflow pipe which, should the water reach a certain level, cut in and prevent an overflow.
Applied to people and systems, the idea of mapping feedback loops can help you understand how to improve situations. Johanna's example was a project running late, so managers putting more pressure on a worker. But knowing that a worker doesn't react well to pressure explains why the project continues to get later and later. In fact the feedback mechanism needs to allow the worker to ask for help and support, not just to invite more pressure.
She also showed us the idea of "cohort analysis" - illustrating it with a graph of Twitter usage. In this technique you bucket users with certain characteristics together, and map them on top of each other. Her example was the behaviour of people who joined Twitter at a certain time. It allowed you, at a glance, to see that there was an optimium period when people had joined Twitter and then remained active. You could look to explain that through design or design changes, or some other analysis of what was special about the people in those particular buckets.
3. Change
Ultimately, Johanna has concluded, most UX projects are about making an effective change to business processes, as well as a change to user interfaces and customer touch-points. She said that the key to successful projects was finding the right "leverage points". Leverage may have become an over-used business buzz word, but Johanna meant it in the truest sense, of finding the point where a small amount of effort can cause the maximum change in a system.
In her retail project, it transpired that the reason it wasn't working well as a multi-channel offering was nothing to do with the usability and design of the online component. It had everything to do with the fact that sales staff were incentivised to drive in-store sales. They would do almost anything to convince a potential customer to make a purchase in person rather than direct them to the web, because they got no credit for those sales. That was the leverage point.
You can view Johanna's original slides from the IA Summit on SlideShare.
Next...
I'll have my notes from Tim Caynes' talk at London IA later in the week. The next London IA event will be on 19 June, in a new format and at a new venue for the summer.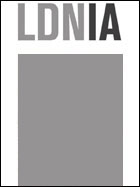 "London IA: Notes from the talks"
Martin Belam, foreword by Ann McMeekin Carrier
London IA is a network of designers, information architects and thinkers. Since 2009 the group has been holding regular meetings featuring talks about UX, or of interest to UXers. This ebook is a compilation of my notes from those evenings, featuring talks by Andy Budd, Giles Colborne, Cennydd Bowles, Claire Rowland, Jason Mesut, Ben Bashford, Chris Heathcote, Dan Lockton, Relly Annett-Baker, Michael Blastland, Margaret Hanley and Richard Rutter amongst others. Topics covered range from ubicomp to psychology, from learning how to sketchnote to how to write a UX book, and how to improve digital design through diverse routes like copy-writing, designing for doubt, learning from music technology or taking care of typography.
"London IA: Notes from the talks" is available for Kindle for £2.47.