"Brand with a little b, Design with a Big D" - Warren Hutchinson at London IA
Last week we held the latest London IA evening, hosted by Sense Worldwide and sponsored by Zebra People. The talks were from Warren Hutchinson and Alexandra Deschamps-Sonsino. Here are my notes from Warren Hutchinson's talk about "Brand with a little b, Design with a Big D"
"Brand with a little b, Design with a Big D" - Warren Hutchinson at London IA
Warren Hutchinson was talking about "experience design", or "joining the dots" between desktop, mobile and physical experiences of a brand.
He felt that UX practitioners and branding teams needed to work closer together, as it is the UXer who makes the brand real for the end user. There is no point constructing a brand that is all about amazing experiences, when the experience isn't amazing. Likewise, designing a site that requires amazing channels of customer service won't work if that customer service doesn't exist. These goals have to be aligned right across a business.
Warren gave the classic example of working on the London 2012 Olympics website. His team were delivering the website for the brand announcement. The brand was so secret, though, that the team didn't get to see it until the last minute. In the end they settled on gradually "revealing" the brand, which sort of worked because "it has that puzzle element to it", but wasn't a very satisfactory way to work.
He illustrated his point about the strength of brands and brand image by asking us to think, unprompted, of three brands. I immediately thought of Nike, FIFA, and then, thanks to word association with the latter, a very strong four letter swear word. More usefully, he asked us to think about a "fast food chain" and a "burger chain". The brands you associated with those words are likely to be McDonalds and Burger King respectively. The prompt is only subtly different, but it makes you think of different companies.
One of the biggest difficulties for brands in a digital era is that "we are not in control of this thing that we are trying to protect." You can make a hotel website with beautifully shot imagery to convey a classy five star experience, but your audience are going to judge it based on the reviews on TripAdvisor.
Another challenge is that businesses don't know which is the best channel to engage consumers. We might choose a product because we've done some research, spoken to a friend, visited a shop, and then buy from somewhere else entirely online. And if businesses don't know where to engage best, then how is the customer to know? If I've got a problem with a service is it best to call, write an email, or @message a corporate account on Twitter?
When assessing how a multi-channel experience can help a consumer Warren showed an interesting technique. You plot a user's journey through a task, say getting on a plane, and on that you map the "low points" - the points that are annoying for a consumer. For each of these "low points" look at a matrix of different channels where you could reach out to the user - it might be signage, literature, a website or a mobile app. Identify the ones where your brand can deliver a tangible benefit to the user, and focus on those moments in those channels.
(I concede that in this example you might argue that the whole process is one long low point if, like me, you find flying hateful and tedious)
Ultimately Warren argued that the reason we don't often end up with a joined up approach is because "brand luvvies" tend to argue the benefits of branding from a "it just is" point of view, whilst "UX nerds" dwell on functionality, usability and testing. In truth, a brand experience is made up of all those experiences, and Warren hoped his thoughts could contribute to a bit of marriage counselling between the two camps.
Warren tweeted a few links to other resources on the topic:
Eva-Lotta Lamm's sketchnote of the talk can be found on Flickr.
Next...
Also talking at London IA last week was Alexandra Deschamps-Sonsino, and I'll have my notes from her talk tomorrow.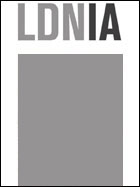 "London IA: Notes from the talks"
Martin Belam, foreword by Ann McMeekin Carrier
London IA is a network of designers, information architects and thinkers. Since 2009 the group has been holding regular meetings featuring talks about UX, or of interest to UXers. This ebook is a compilation of my notes from those evenings, featuring talks by Andy Budd, Giles Colborne, Cennydd Bowles, Claire Rowland, Jason Mesut, Ben Bashford, Chris Heathcote, Dan Lockton, Relly Annett-Baker, Michael Blastland, Margaret Hanley and Richard Rutter amongst others. Topics covered range from ubicomp to psychology, from learning how to sketchnote to how to write a UX book, and how to improve digital design through diverse routes like copy-writing, designing for doubt, learning from music technology or taking care of typography.
"London IA: Notes from the talks" is available for Kindle for £2.47.