"Pinterest is dead / over-valued / causing divorces" and other assorted forthcoming memes...
No, I don't think it is any of those things - but I thought I'd just write this post as a blatant SEO land-grab for all the headlines I expect to see about Pinterest over the coming weeks and months...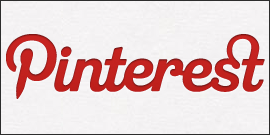 Is Pinterest dead?
At the first hint that there is less than exponential user growth, you can expect a slew of nay-saying blogs telling you that they knew this all along, that the moment has come to expose the flaws in the Pinterest model, and that the business has no future. Try searching for "Is Facebook dead?" to see what I mean.
Is x the new Pinterest?
Hot on the heels of the sudden recognition of growth in the Pinterest service, next-big-thing-hunters will be hunting for the next-big-thing. To be the new Pinterest, you'll probably need to have a service that is highly visual, appeals to women, and is invite only, with one surprise twist, like it includes video hangouts or IM for collaborative "pinning" or something.
Is Pinterest the new Color?
Nobody appears to have written "Is Pinterest over-valued?" yet, but it can only be a matter of time. As it is only a matter of time before someone compares it to much-hyped start-up app Color. "Does Pinterest have the legs that Color didn't?" and so on...
See also: "Is Pinterest the new Path?" / "Is Pinterest the new Instagram?"
Is Pinterest journalism?
There have already been blog posts about ways that news organisations can use the service. Stand by for a debate about whether Pinterest is journalism or not. And then file it away with "Is Twitter journalism?", "Is Facebook journalism?", "Is blogging journalism?", "Is the electromagnetic telegraph journalism?" etc etc.
Seven ways Pinterest can be used for SEO
You can bet your bottom dollar a crack team of black hat monkeys are currently hammering out an infinite number of PHP scripts to determine if there is any possible way to use Pinterest to benefit SEO. And then their evil masters will publish link-baity blog posts about them.
Five ways Pinterest can be used for your small business
Erm...pin your stuff to a thing. Make your stuff pinnable. Plus three others. You know the sort of thing.
How Pinterest succeeded where Google+ failed
I think you can perm several variations of this, especially if you chuck Facebook into the mix and vary whether you think Pinterest has succeeded or failed - try writing "How Google+ succeeded where Pinterest failed" or "How Facebook failed where Pinterest succeeded". This could go on forever.
Porn spin-offs
How long until Skinterest.com and Pornterest.com are in use? They are both registered and parked.
Dreadful mainstream media puns
A puntastic domain name generates puntastic headlines. Why not make yourself a bingo card of what you expect to see in the press, and tick them off as they come along. Here are some to get you started:
Are we losing Pinterest?
Pinteresting times ahead for social media site
Now with added Pinterest
Pinterest rates rise
Pinterest rates fall
Are you Pinterested in me?
Is Pinterest of interest to the info pro
Oh. I've already done that one myself for FUMSI.
The Pinterest divorce
We've had Twitter hate mobs, and the Facebook murder. Now it is time for the stereotype "golfing widow" to move aside as we introduce "the Pinterest widower".
With the site attracting such a female-skewed demographic it can only be a matter of weeks before one of the papers is reporting of the dreadful neglect of husbands and children across the land.
I can't wait to hear about middle class wives loitering on the web, pinning crafts and interior decor schemes to their pinboards, instead of scrubbing floors, squeezing in a career, cooking everyone's meal, and then scrubbing up to be a devil in the bedroom, as Femail is always telling them they should.
And there's more...
Which inevitable memes have I left out? Let me know in the comments below...
UPDATE: @norock points out I missed "the chance to coin 'pinterrorist' - shady forces misusing the site to plot evil misdeeds, etc" and I completely forgot this inevitable angle, already picked up by Business Insider: "Pinterest might be enabling massive copyright theft"