Mags Hanley and Vanessa Harden at London IA
Last week we held November's London IA evening at the Sense Loft, sponsored by Zebra People and CX Partners.
Mags Hanley - "Fill in the IA gap"
Mags Hanley was reprising her closing plenary from this year's EuroIA conference in Prague, where she talked about how information architects appear to have lost some of the fundamental building blocks of our craft in a rush to try and be part of the glamourous world of UX. You can find my notes on the talk when I saw it in Prague here. Vicki Teinaki also covered it for Johnny Holland, and made this Storify page for the talk. Here are the slides:
Vanessa Harden at London IA
Vanessa Harden explained that "I'm still trying to figure out what I do." Having done a degree in metal smithery, she said she wanted to make sculptures and pieces that came alive and moved. She went on to show a couple of examples of projects, and talk about how she likes to design for "the niche" - to make designs for people who are not usually designed for.
"As you are walking to work you could just be sowing seeds"
Vanessa showed a video of her "covert gardening implements" in action.
She explained she has always been inspired by cold war design, and the covert use of everyday objects. Her hero is Q - the James Bond version, not the Star Trek version.
The project looks at the potentially serious topic of the environment, and of beautifying the city, but, she said, makes it fun and witty. "The last thing people want is to be preached at."
She set herself the challenge of drawing people into guerilla gardening through good design. The importance was not just that the pieces looked good, but that they worked - in stark contrast to the bottle opener Jonty Sharples criticised at the previous London IA.
In order to guarantee that, Vanessa Harden user tested the devices. She took them out into the field and "tested them with the troops."
Another project that Vanessa talked about was her work trying to use good design to explain complicated principles of physics and cosmology in simple ways. It was certainly the first London IA night where the audience has been asked to give an indication of their general grasp on the theory of special relativity. And definitely the only time anyone has ever described a project being made more complicated by physicists finding new evidence about the precise shape of the universe.
Vanessa showed Urban Sputnik, which looked like a steam-punk version of the Soviet satellite, which tried to demonstrate the Doppler effect to those who were intrigued enough to put their heads into. It isn't quite the Douglas Adam's total perspective vortex, but the principle is similar.
It was fascinating to see something that you might consider to be information design rendered as a physical learning tool. As Vanessa Harden put it, people don't really engage in medieval ways of creation anymore.
You can find a selection of Vanessa's other projects, including biodegradable tents for festivals on vanessaharden.com
Next...
London IA will be back at the Sense Loft on December 14th, with talks from Joe Muggs and Jim Kosem. Tickets will be available on Eventbrite - Early Bird on Wednesday 30 November at 12pm, Middle Bird on Monday 5 December at 12pm, and Late Bird on Wednesday 7 December at 6pm.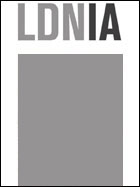 "London IA: Notes from the talks"
Martin Belam, foreword by Ann McMeekin Carrier
London IA is a network of designers, information architects and thinkers. Since 2009 the group has been holding regular meetings featuring talks about UX, or of interest to UXers. This ebook is a compilation of my notes from those evenings, featuring talks by Andy Budd, Giles Colborne, Cennydd Bowles, Claire Rowland, Jason Mesut, Ben Bashford, Chris Heathcote, Dan Lockton, Relly Annett-Baker, Michael Blastland, Margaret Hanley and Richard Rutter amongst others. Topics covered range from ubicomp to psychology, from learning how to sketchnote to how to write a UX book, and how to improve digital design through diverse routes like copy-writing, designing for doubt, learning from music technology or taking care of typography.
"London IA: Notes from the talks" is available for Kindle for £2.47.