Bioshock 2 and "Organisation-centred advertising"
I'm an advocate of user-centred design in digital products, but I understand how digital publishers often end up with organisation-centred design. "Organisation-centred advertising" is something else, and I saw a classic example of this the other day.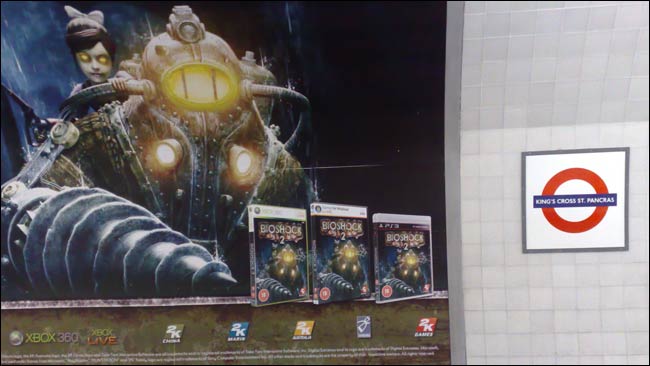 Bioshock 2 is a big release in the games world.
And, of course, as a punter, I want to know whether it is available on either the PS3 or XBox platform, or both.
But as I stood on the platform at Kings Cross on Monday, I couldn't help ponder why it was important for me, as the consumer, to see the logos of all the internal bits of the production company that had contributed to the game...