Africa in the FIFA World Cup: Part 4 - The eighties
With the draw for the 2010 World Cup Finals in South Africa taking place tomorrow, this week I've been blogging about the history of African teams taking part in the finals. So far I've looked at the thirties, the wilderness years and the seventies.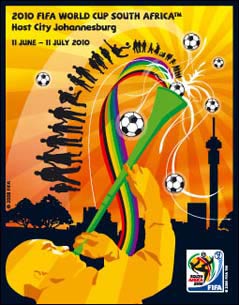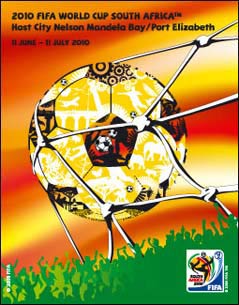 Today it is the turn of the eighties, with a look at the tournaments held in Spain and Mexico.
Africa in the FIFA World Cup: España '82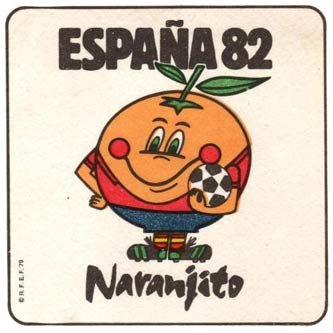 The 1982 World Cup Finals were the first that I can actually remember well, and they were held in Spain. A new format saw an increase in the number of teams taking part from 16 to 24. The extra 8 spots meant that the confederations outside of Europe and South America began to be awarded a larger number of places. This wasn't popular with everybody, as evidence by this issue of Roy Of The Rovers comic from 1981, where Roy Race's mate Blackie felt the tournament would be over-long, and featured too many 'weaker' nations like Algeria.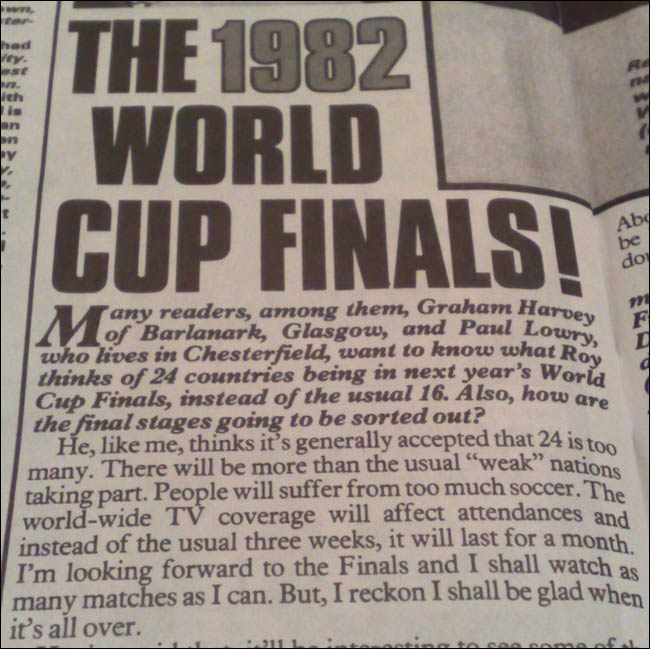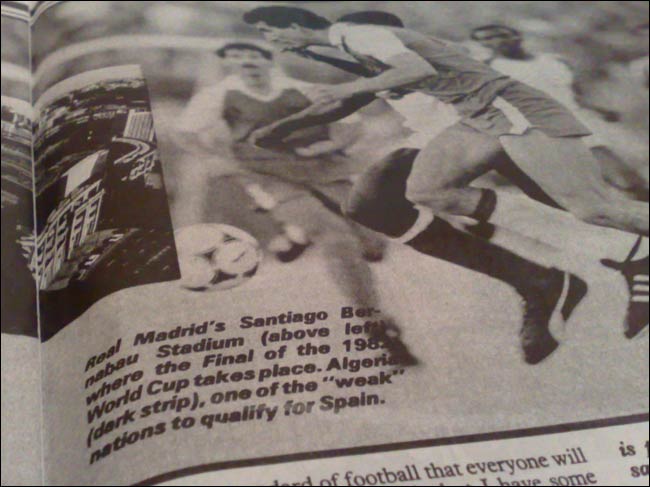 As it was, Algeria sprang one of the biggest surprises in the tournament's history when they won their opening game against West Germany. This led in turn to one of the most appalling games played at the finals. At the conclusion of Group B, West Germany and Austria had to play the last match. Due to the delicate balance of the group, a one or two goal victory for West Germany would see both teams qualify for the second phase, whereas any other result would see Algeria qualify at the expense of one of the European nations. Germany duly scored early on, and there followed 79 minutes of non-competitive "After you Hans", "No, after you Karl-Heinz".
In his match report in The Guardian, Stephen Bierley wrote:
"The Algerians were not pleased. There is a growing feeling among the so-called Third World countries that Europe, FIFA and indeed referees are out to stitch them up. They may be right."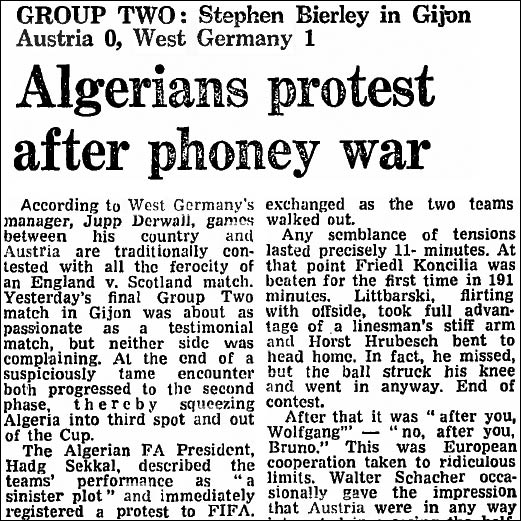 As a result, in future tournaments, the final two games in a group would always be scheduled to be played simultaneously.
Cameroon were Africa's second representative in Spain. They drew all three of their matches, only scoring once, but only conceding one goal in matches against Italy, Poland and Peru.
With two slots at the finals, a new qualification process had to be devised. Instead of a final round robin group of three, the qualification process was entirely based on two-legged knockout ties. Cameroon defeated Malawi, Zimbabwe, Zaire and Morocco in turn. Algeria triumphed over Sierra Leone, Sudan, Niger and Nigeria.
Africa in the FIFA World Cup: Mexico '86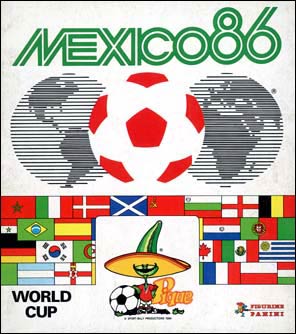 In Mexico, Africa again had two representatives. Morocco and Algeria both appeared for the second time - Algeria becoming the first African nation to appear in successive World Cup finals. They drew their opening match with Northern Ireland, before being defeated by Brazil and Spain.
Morocco had previously appeared in Mexico in 1970. They opened their 1986 campaign with 0-0 draws over Poland and England. The English press were mostly concerned with injuries to talismanic captain Bryan Robson, and the surprise sending off of Ray Wilkins against the Africans.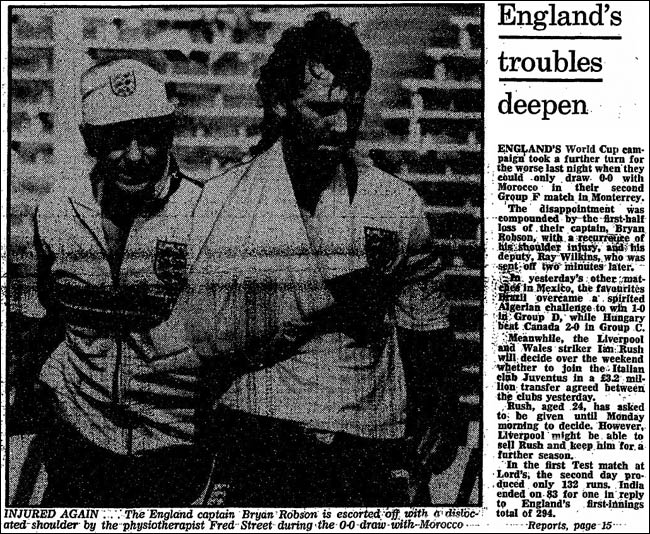 However, Morocco were on their way to becoming the first African nation to progress further than the first round in a World Cup tournament. Victory over Portugal in their last game was enough to see them top a tight group. Their reward was a second round tie against eventual finalists West Germany, which they lost 1-0.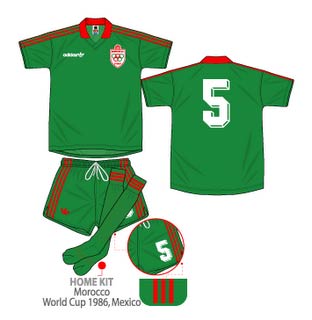 Again qualification for Mexico had been secured via passage through a series of knock-out rounds. Morocco overcame Sierra Leone, Malawi, Egypt and Libya. Algeria received a bye through the first round, then faced Angola, Zambia and Tunisia in turn.
In the next part of this series I'll be looking at how African football really arrived on the World Cup stage with the explosive exploits of the Cameroon team in Italia 90.