UX London redux video: Tom Coombs on Jared Spool - part 1
At the recent London IA redux of the UX London conference, Tom Coombs ran a session where he summarised the highlights of workshops by Donna Spencer and Jared Spool. This is the first of three video clips of him talking about Jared.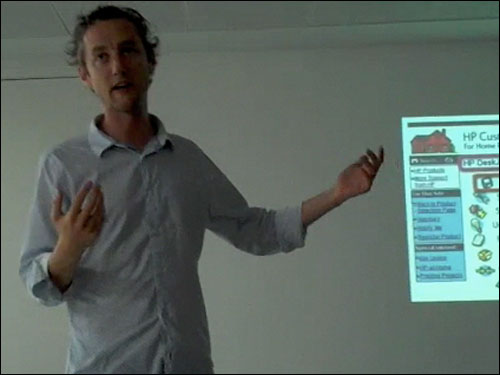 Tom Coombs on Jared Spool
In the course of this clip Tom explains a little about Jared's view on using the correct language for the audience, and examines some of the themes in the 'Why good content must suck: Designing for the scent of information' workshop that Jared ran at UX London.
In the second section of Tom's Jared Spool redux, he looks at Jared's concept of 'cute links', and the number of words he believes it takes to make a successful link.