Daisy dares you to be young
I can't remember who pointed me to it, but earlier this week I was directed to a free download of a track by Daisy Dares You - the project of 15 year old Daisy Coburn.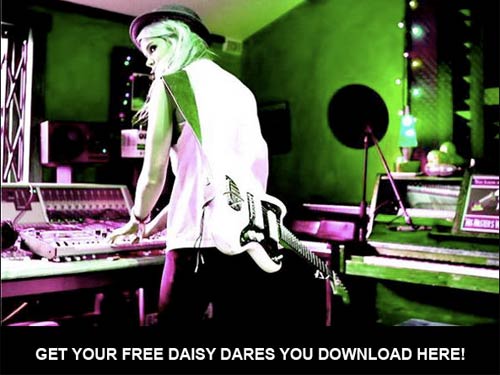 In order to get your free mp3 you need to sign up for some permission marketing. I always like to see a well optimised form, and so it was good to see 'United Kingdom' and 'Ireland' head the list of territories. There had obviously been some thought into what the target market for this promotion was.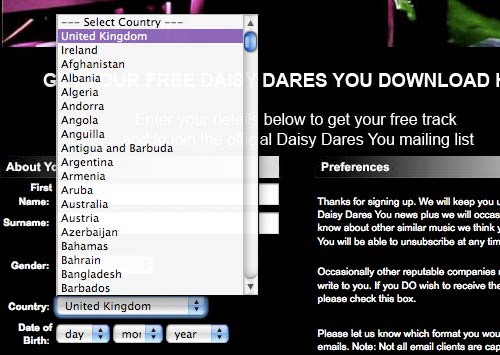 Which is why it was a shame, given that they are marketing the output of a 15 year old, that a bit further on into the form, the sign-up procedure seemed to be optimised for those in their seventies and eighties.