Day #1 at Guardian Hack Day
This week The Guardian held their first internal 'Hack Day', run by Matt McAllister, and based on the original Yahoo! model.

Part of the format of a Hack Day is a series of 'lightning presentations', aimed to get the day kick-started. I gave one on Search APIs, and overall they were a rapid-fire whizz around some external resources that would-be hackers could use, plus some explanations of some of the idiosyncrasies of The Guardian's web platform.

Guardian technology strategist Stephen Dunn explained how attendees could get various permutations of content and RSS feeds from the public guardian.co.uk site with a bit of URL hacking - including looking for GuardianWhacks. Simon Willison tried, and succeeded, in presenting his 10 favourite hacking web tools in 5 minutes, and journalist Simon Rogers got the crowd excited with the painstakingly researched sets of data he was able to offer.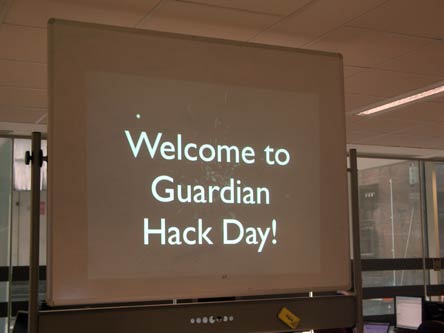 Meg Pickard was hoping that people would hack around with some of The Guardian community content. She opened her presentation with an image of three seemingly random people standing at a bus stop, and asked whether that formed a community, bemoaning the fact that so much online interaction on mainstream media sites seems to be '1+1+1' rather than a real gathering.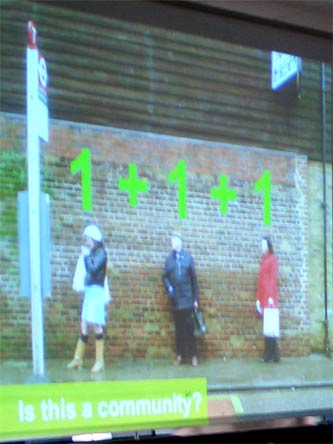 Not that real gatherings aren't without their downside, because one of the hacks she was on the look-out for was some sort of GreaseMonkey script to allow people to do their own personal moderation on the client-side for The Guardian's comments.
Scott Karp was presenting the publish2 platform. I had a good conversation with him about it afterwards. It is a tool very similar to online bookmarking platforms like Delicious or Furl, but crucially, publish2 has thought very hard about the editorial 'workflow' issues. Journalists using the system are able to file bookmarks for personal research, group sharing or public 'linklogs', and the content can be re-organised and curated by editors. It looked like a really good package, and, once she'd seen it demoed, Jemima Kiss was even moved to tweet about it.
I also had a great conversation with Kevin Anderson, and got to see close up exactly how much incredibly geo-tagged data he had collected on his recent trip to the States to cover the US Election. Armed with just a couple of spatially aware gadgets, it seemed that every photo, tweet, and blog post could be pinned down to an exact location on his coast-to-coast trek. One of the day's hacks was dedicated to trying to visualise it all. [1]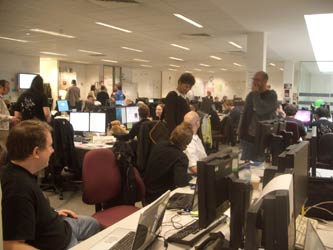 My own personal hacks didn't get off to a flying start on day one - I seemed to spend more time reacquainting myself with the command line than I did actually producing the code that I hoped was going to add to the functionality of Chipwrapper.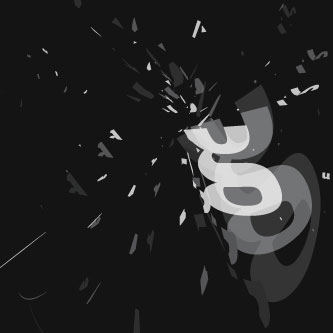 [1] And it is always reassuring to see that I'm not the only person to take hundreds of slightly nerdy abstract photos of 'things' on a road trip ;-) [1]