FIFA 2010 World Cup qualifying website review - Kazakhstan

As England progress through their Word Cup Qualifying group, I've been reviewing their FA website and those of their opponents. I won't actually be getting to see England's sold out match against Kazakhstan today as I'm actually in Gelsenkirchen for the deciding final round of the World Speedway Championship.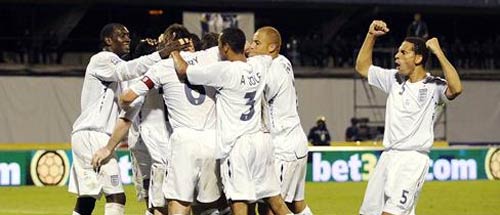 That, however, hasn't stopped me trying to get to grips with the Kazakh website.
Kazakhstan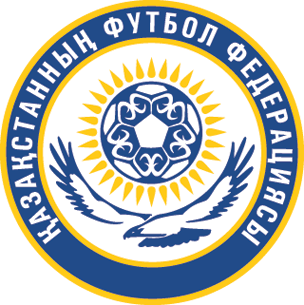 The Kazakh team has been torn between East and West since they became affiliated to FIFA in 1994. They initially joined the Asian Football Conference, and in 1998 and 2002 tried to qualify for the World Cup via that route. They then changed tack, and became affiliated with UEFA. Not counting the bit of Russia that Sarah Palin can see, Kazakhstan is the furthest east member of UEFA. FC Aktobe represented the country in the Champions League this year, being eliminated at the first hurdle.
The website of the Қазақстанның Футбол Федерациясы presents me with a bit of a problem for this review. Having lived there for a couple of years I am fully versed with the Greek alphabet, and have a smattering of Russian Cyrillic due to visiting Moscow and Leningrad way back in the 1980s. However, the Kazakh version of the script is unfamiliar to me - although apparently there is another way of writing Kazakh in an Arabic-style script which would be even more of a mystery.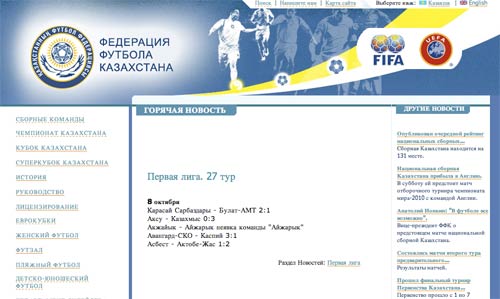 That made navigation a little tricky, although I could at least work out from the menu that there was coverage of the Kazakh U-21, U-19 and U-17 teams.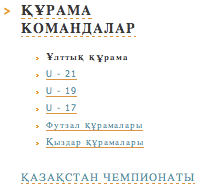 In fact the Kazakhstan FA have three language versions of the site - and publish it in English and Russian as well. Or, at least they claim to publish it in English. In the build-up to the match against England, the English language section seemed empty.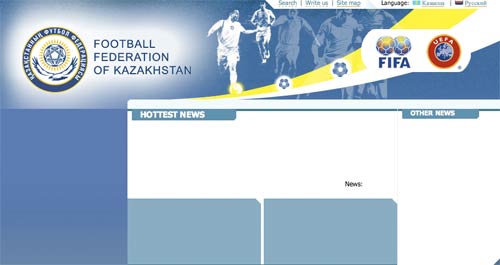 Even the English language site map is completely blank.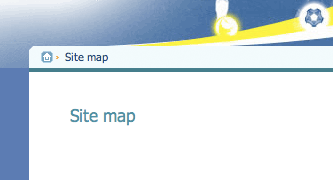 Besides the official Kazakh site itself, there seems to be good web coverage from an unofficial source - sbornaya.kz.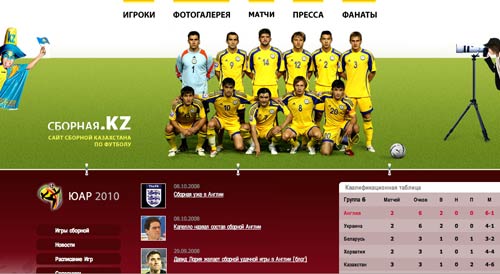 Kazakhstan have not had the brightest start to Group 6. After beating Andorra back in August, they have since lost to both Croatia and the Ukraine. Overall their qualification record is relatively poor. In Euro 2008 they were in the obtusely large Group A, and their best result was a home victory against Serbia. They finished bottom of their 2006 World Cup Qualifying group, with a solitary away draw against Georgia providing their only point. Nevertheless, according to deposed coach Arno Pijpers, the Kazakh FA are hopeful of making it to South Africa in 2010.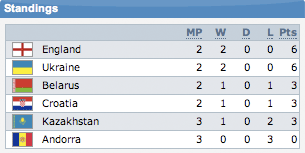 Next...
On Wednesday, when England are in Minsk to face Belarus, I shall back home in Greece for the very last time, prior to moving back to to London. I may struggle to find the match being shown on television anywhere, but that won't deter me from carrying out a review of the Belarus FA website.