Social media and TV news: Measuring CNN's success with social media
During the course of July and August I set up a project to monitor the performance of major media sites on social bookmarking and link sharing services. Every 30 minutes I took snapshots of the front pages or 'recently popular' pages of Delicious, Digg, Fark, Mixx, Newsvine, Reddit, StumbleUpon and Yahoo! Buzz. I then extracted from that the popular URLs from a range of newspaper and television channel websites. You can read about the results for British newspapers in my "Measuring UK newspaper success with social media" e-book. This week, though, instead of newspapers, I want to concentrate on looking at the results for television channels, starting with CNN.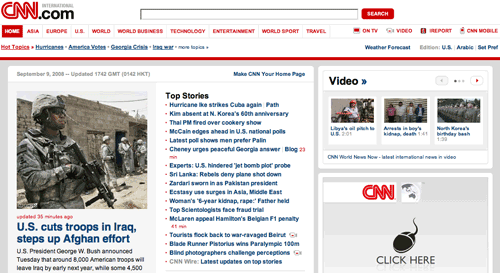 Success for CNN
CNN turned out to be the most successful news television network amongst the channels I was monitoring, with 377 CNN URLs becoming 'popular' across the 8 social media services. CNN had stories become popular on all 8, and they originated from a range of different content areas on the site.
Mixx
Mixx was the most successful platform for CNN. Between July 15th and August 14th 2008, CNN had 104 unique URLs appear on the front-page of this social bookmarking service. During the course of my study only one site, the New York Times, was more popular on Mixx.
The vast majority of the CNN links on Mixx were for news stories, but a healthy number of videos (14, or about 13% of the links) were also popular.
The most popular types of story were Showbiz ones, with 21 links making the front page of Mixx. The news stories that piqued Mixx user's interest were global, with 4 coming from the U.S. section of CNN, and 19 originating from the World section. Other sources of stories were Tech (11 links), Politics (8), Crime (6), Health (2), Living (2), Business (1).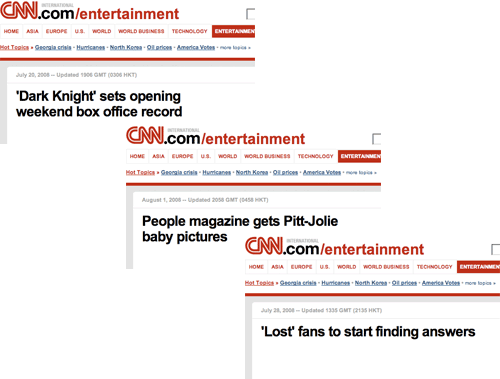 Digg
Digg was CNN's second most successful service, with 74 URLs making the front page during the month. These URLs showed a larger proportion of links away from the main CNN domain, with 15 originating from sportsillustrated.cnn.com, and 15 originating from money.cnn.com. Again, during the course of my study, The New York Times was the only media property who had more stories hitting the front page of Digg than CNN.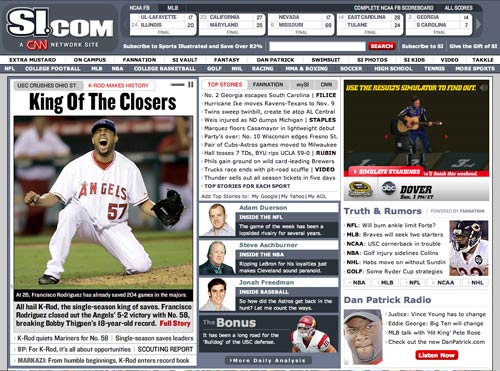 The Sports Illustrated content that hit the front page of Digg was dominated, as you'd expect during August 2008, by the Beijing Olympics, with galleries of the Olympic venues, great individual rivalries and inspirational stories proving popular.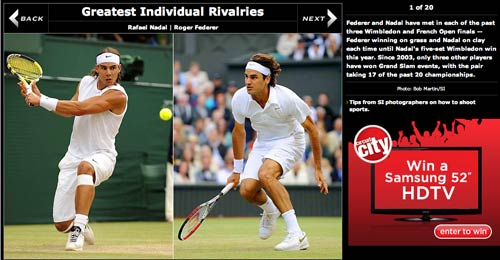 Newsvine and Fark
With 63 and 62 links from CNN appearing on Newsvine and Fark respectively, CNN content was well represented on these social media sites. In fact of all the media properties I was measuring, only the UK's Daily Mail could match CNN's performance on Fark.
A particularly popular spark for 'seeding' on Newsvine was CNN's Political Tracker blog. Here John McCain was dominant over Barack Obama in the race for the White House, with 6 of the 8 blog posts that became popular featuring the Republican nominee for the American Presidential Election.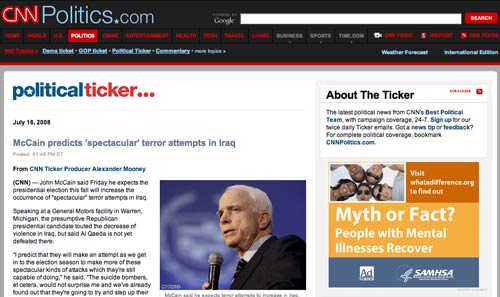 Yahoo! Buzz
Looking at the overall figures from the study, it seems that CNN under-performed on Yahoo! Buzz. Of the 50+ media sites I was monitoring, CNN was placed second overall in generating links on social media sites. However, on Yahoo! Buzz, CNN was only placed ninth, with much more U.S. newspaper content making the Buzz front page. Papers like the Boston Globe, Philadelphia Inquirer and New York Daily News all proved to be a more popular news source with Buzz users.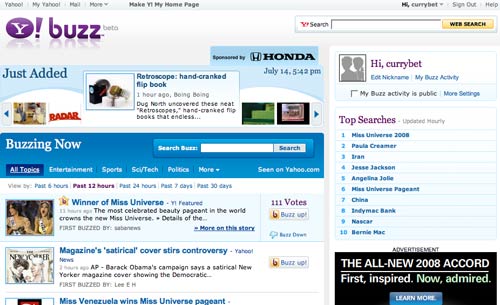 Reddit, Delicious and StumbleUpon
The services where CNN seems to have seen the least sharing of their URLs were Reddit, Delicious and Stumbleupon. Only 23 articles made the Reddit homepage, 9 appeared on Delicious and just one on StumbleUpon. In context however, it was much harder for media sites to appear on these sites. For example, across the month's study I only captured 94 media URLs in total on StumbleUpon, compared to 600+ each on Digg, Mixx, Newsvine and Yahoo! Buzz.
CNN's sharing icons
CNN includes two direct ways that users can submit stories to social media. Firstly there is a direct button asking users to 'Mixx it', and vote a story up on the Mixx service.

Secondly, next to the Mixx icon, is a text link labelled 'Share'. This unfolds to reveal social bookmarking links to Delicious, Digg, Facebook, Mixx (again), MySpace, Reddit and StumbleUpon.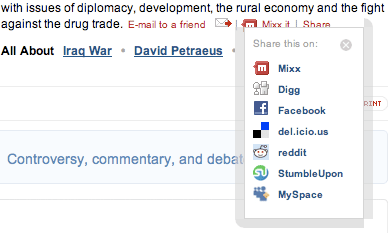 CNN performance
This table illustrates where CNN URLs appeared on social media websites between July 15th and August 14th 2008. The presence of an icon indicates that CNN carried a social bookmarking link to the service.
CNN on Social Media

| Service | Icon? | URLs |
| --- | --- | --- |
| Mixx | | 104 |
| Digg | | 74 |
| Newsvine | | 63 |
| Fark | | 62 |
| Yahoo! Buzz | | 38 |
| Reddit | | 23 |
| Delicious | | 9 |
| StumbleUpon | | 4 |
| Total | | 377 |
Next...
Tomorrow, in the next part of this series looking at the performance of 24 hour news channels on social bookmarking sites, I'll be looking at CNN's closest rival during the course of my study - BBC News.