Nostalgic decorations at ULU
It seems at the moment that no trip to the UK is complete for me unless I manage to get to see Idlewild. In October last year we managed to catch them outside London, during a day trip which involved a ghost walk of our own devising around Haunted Cambridge. On our most recent trip back to Blighty, we saw them during July at ULU in London.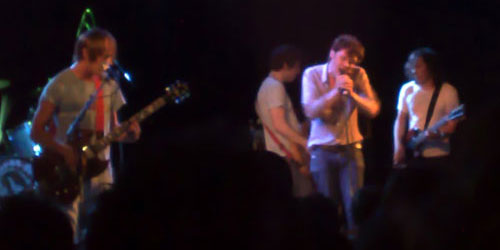 In a twist on the usual gig format, they actually supported themselves. They played a short hit-packed acoustic session, before taking a break, and then coming back to do an eclectic mix of b-sides and rarities as the main set.
It is a while since I've been to a gig at ULU, and the entrance has now moved round to the side, and the interior has been refurbished. A lot of the decor features memorabilia of acts that have appeared at the venue, like this montage with pictures of tickets for The Clash and New Model Army.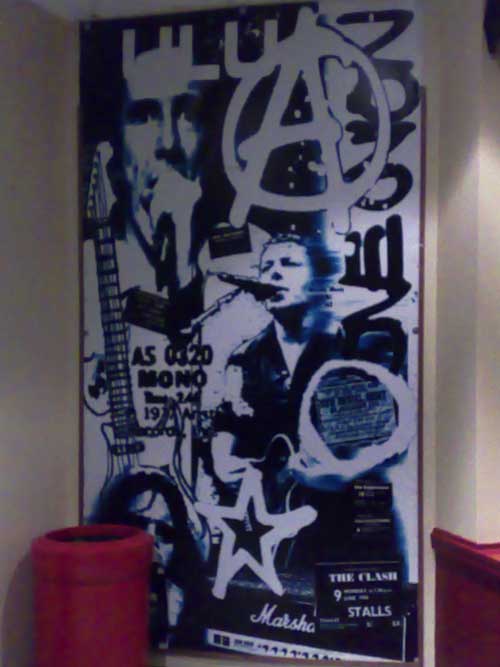 That, of course, prompted a nostalgia fest of remembering bands I'd seen there that went on to bigger and better things - Blur, Happy Mondays, The Sugarcubes, Muse and Goldfrapp all sprang to mind. As did some others who didn't go on to bigger things, like Stump and Gaye Bikers On Acid.
I'm fairly convinced though that, whatever the decoration might imply, The Beatles didn't ever play at ULU.