The BBC's Super Cup fixture list blooper
Last night Manchester United lost to Zenit St. Petersburg in the UEFA Super Cup. The game started at 7:45 BST, but you'd have been hard pressed to find that out in advance by visiting the BBC Sport website. It looked like a classic case of your CMS content model not having some edge cases included - the edge case being British interest in the Super Cup.

Last night I was trying to find out the kick-off time, and went straight to the BBC Football homepage, and then clicked the 'fixtures' link. The UEFA Super Cup was not listed. Three postponed friendlies and the JJB Sports Irish Premiership yes, but UEFA's Friday night Monaco showpiece, no.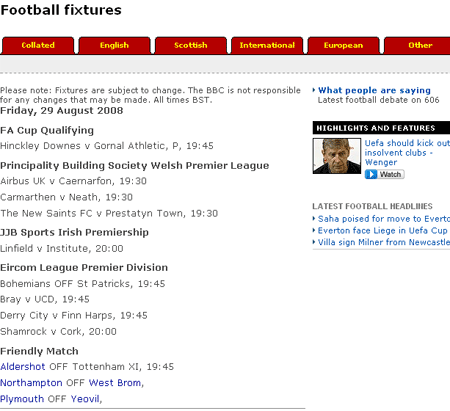 I clicked on the tab labeled European, expecting to find the information there. Instead there were links to two of UEFA's other club competitions - The Champion's League and the UEFA Cup - and to fixtures for various major national leagues, but still no Super Cup.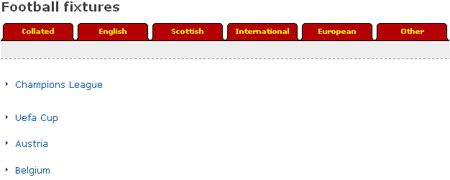 At that point the tab marked 'Other' screamed out to me, as if ever there was a competition that should be filed under 'Miscellaneous / Other', it is the Super Cup.
No joy.
Especially not if you are the Welsh FA and you probably feel you should either have a tab of your own (like England or Scotland) or be included amongst the European Leagues instead of listed beside ladies football.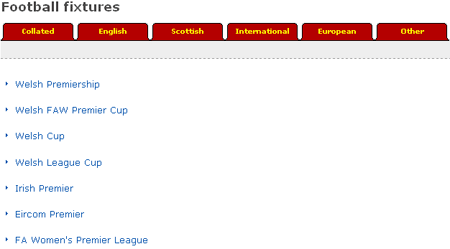 In fact the BBC did have the kick-off time info, but you had to visit the specific preview page for the match to find it, rather than the fixture list.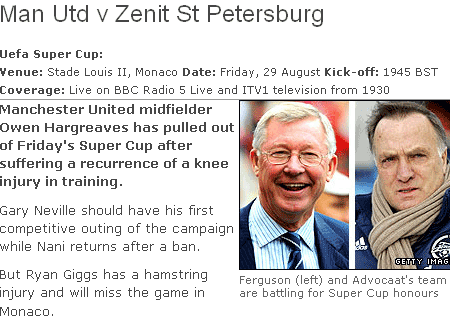 The Super Cup is, nowadays, a one-off game pitting the winners of two other European trophies together, and is regarded as a minor trophy. Nevertheless, it has featured a British team 14 times in the 36 years it has existed. You can understand how it gets left out of the regular BBC Sport navigation, but to be ignored altogether in the fixture list on a night when an English side are Champions of Europe and playing in it looks a bit silly.