Euro 2008 host cities on the web: Genève
I've been writing a series of articles looking at the official information available to fans visiting Euro 2008 from the eight host cities in Austria and Switzerland. So far I have covered Salzburg, Klagenfurt, Innsbruck, Wien, Bern and Zürich.
Switzerland is a multi-lingual society, and today I'm looking at a city variously know as Geneva, Genève or Genf.
Genève

Genève will be hosting the matches in Group A that do not feature the host nation Switzerland, meaning it can expect visitors from Portugal, Turkey and the Czech Republic. I have to say I hope they have more luck finding information about their visit than I did.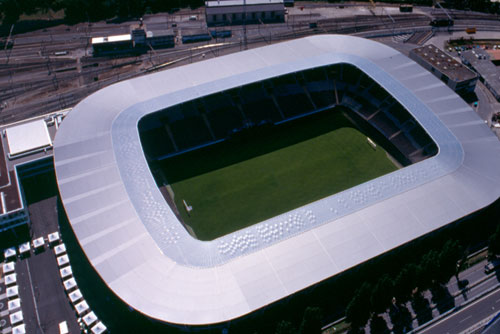 Now, I'll be the first to admit that my research strategy for this series of articles has not been the most sophisticated. In fact, it hasn't consisted of much more than typing "Euro 2008 [city name]" into Google in a couple of different languages, and then picking through the results for official looking sites. However, given that people on average only pop 2.5 words into a Google search box, I think it is a fairly safe bet that this is how most fans researching a trip will start their online information seeking. And if they are researching Genève, they won't get very far.
The only site I really found was www.ge.ch/euro2008. In contrast to other cities like Salzburg and Bern, who have made content in the language of the fans they expect to see, the information about Genève was almost exclusively in French on the site. There were English versions of some pages, but the navigation of the site remained in French, and clicking on links took you back to the French version.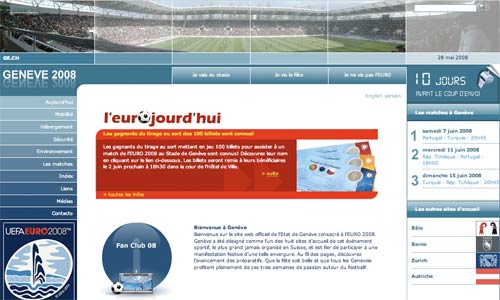 And...erm...that was about it.
The only other thing I found out about Genève was that the city has a Hot Air Balloon Festival, and that this year UEFA's Henri Delaunay trophy-shaped balloon took part in it. Frankly, who knew that UEFA even had a Henri Delaunay trophy-shaped balloon?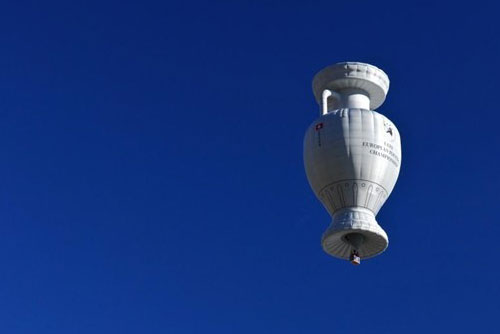 Next...
In tomorrow's final part of this series I'll be looking at the city hosting the most games in Switzerland - Basel. And I'll be hoping to find a bit more on the web about it than I did about Genève.