Fake plastic waste from British Airways
One of the problems with setting yourself high ethical standards in public as a brand is that you are easily judged on them. British Airways are proud of their 'green' credentials, and like to say so.
"We were the first airline to produce an environmental report and we've issued an update on our progress every year since 1992."

"As a global airline, we're proud to connect people, places and cultures and keep business on the move. But the freedom of flying also has an impact. That's why we're leading the industry to try to minimise the environmental effects of air travel. We also actively support the local communities in the countries we fly to and continue to show respect for our customers, staff and the companies we work with."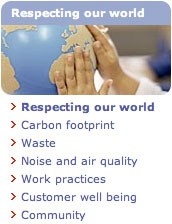 They have a whole area of their website dedicated to their corporate responsibility for environment issues, including a section on 'waste'.
"Our aim is to reduce waste at source, but where this is not possible the priority is to recycle any remaining waste, with an overall goal of reducing our reliance on landfill for final disposal."
They make a big thing of this in their in-flight literature as well, which explains why I was surprised with a package I got through the post from the British Airways Executive Club the other week.
It was a junk carefully targeted mail promotion for a British Airways branded American Express card. The external envelope went to some pains to point out the environmental credentials of their marketing, with a mark from the Forest Stewardship Council signifying that the paper came from 'well-managed forests and other controlled sources'.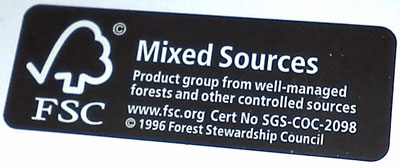 And inside the envelope?
An utterly useless fake plastic credit card
It is as if someone in the marketing department successfully argued that I'd be much more likely to sign-up to the card if only I could 'really feel it in my hands' - complete with carefully embossed 'YOUR NAME HERE'.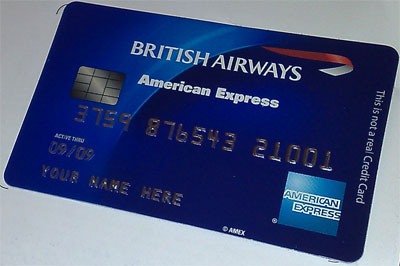 For a company flaunting their environmental ethics, it made about as much sense as a greeting card urging people to protect the planet. I understand that compared to flying planes all day, every day, all around the world, the environmental impact of their fake credit card marketing campaign is negligible. However, British Airways may be 'committed to sending none of our waste to landfill by 2010', but what am I supposed to do now with their fake plastic card?