Exotic cuisine in Walthamstow
I know cuisine has got more exotic and sophisticated in the UK, but I draw the line at 'roast dog' for Sunday dinner.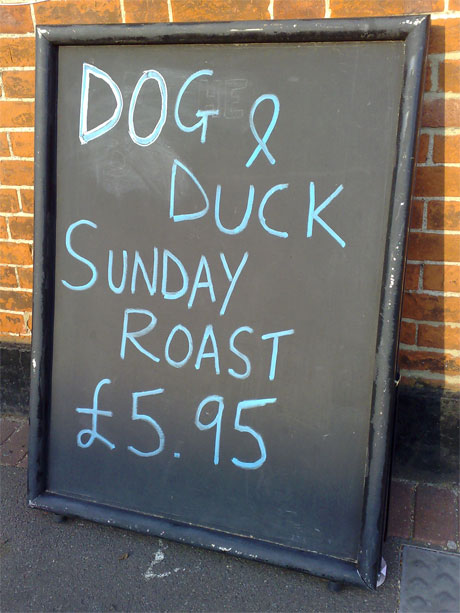 Today is F.A. Cup Final day, a day from which the origins of the name 'currybet' are drawn. The original 'currybet' started in 1993, and it was, literally, a bet between three friends about football, with a curry as the prize.
Teams from the Premiership were divvied up at random at the start of the season, a cumulative points total calculated, and the one whose teams had performed the best by the end of the season got a free curry at the expense of the others.
Over the years the system got more elaborate, with an additional Northern division of currybetters based in Manchester, the inclusion of bonus points earned when teams competed in the F.A. Cup, and a second draw for Champions League Teams. I cut my teeth as a Microsoft Excel whizz calculating the stats, and the first websites I made were to supplement, and then replace, the photocopied fanzines that used to get sent out each month updating the currybetters on the latest stats.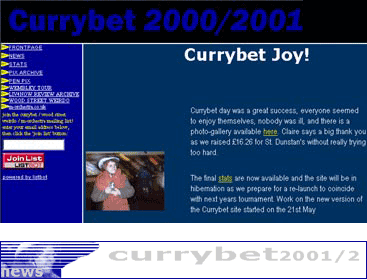 'Currybet day' at the end of season gradually turned into an undignified pub crawl around Walthamstow, with the loser in fancy dress, and a drunken curry at the end of the night which some, most, or all of that years betters managed to get to.
The 'Dog And Duck' pub in Walthamstow, whose less-than-enticing Sunday menu is pictured above, has literally been my local pub for the majority of my life, and it always featured as part of the pub crawl, along with venues like The College Arms, The Bell and The Flowerpot.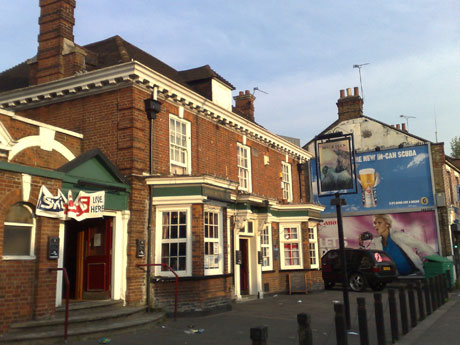 And, of course, I picked 'currybet' as my nickname when I started going into online football forums, and then when I started this blog. As I used to say on the 'About currybetdotnet' page on this site, if I'd realised then how the blog was going to be my main conduit for getting new work as a consultant, I probably would have called it something a little more sensible...