A very moral gambling u-turn - Daily Mail pulls gambling site?
The Daily Mail is against gambling. We all know that. They told us so in glowing moral terms last week.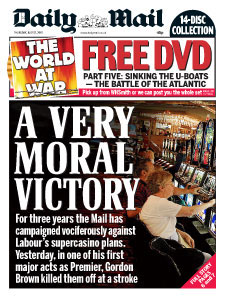 So, it must have been a little bit on the embarrassing side to suddenly read an article about the fact that their own branded online gambling site - MailBingo.com (who knew?) - failed to meet the best practice standards of advising people about 'sensible' gambling. If, of course, you believe there is such a thing.
Cashcade, the company behind the site, stated that:
We are grateful that the absence of player protection references on this site has been brought to our attention. This was an oversight which has been immediately corrected.
It appears it is an oversight that has been further corrected today by the Daily Mail redirecting the entire www.mailbingo.com domain to a 404 page on the Daily Mail site.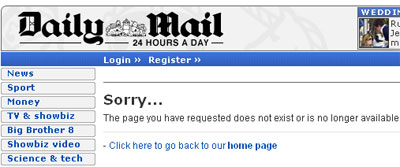 That has effectively even managed to pull the site from appearing in Google's cache.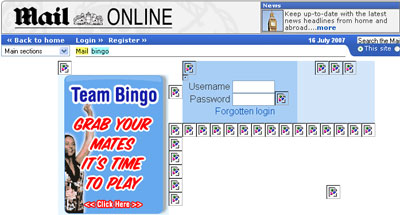 Perhaps they are just having a few 'technical difficulties' today?