My plastic bag photo is re-cycled by New Consumer
It is always nice to see some of my creative commons licensed photographs on Flickr getting recycled, and last week New Consumer were using one of my pictures of a plastic bag.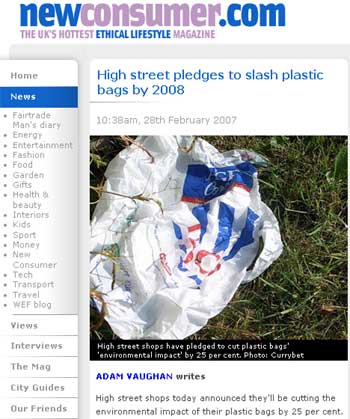 It is a little ironic actually, as they are using it to illustrate Adam Vaughan's article about "High street pledges to slash plastic bags by 2008"
The photo of the Tesco's bag is part of my Flickr series "Things Our Neighbours Have Thrown Into Our Garden". Thanks to the nightmare neighbours we used to have it is a very unethical and environmentally unfriendly set of pictures indeed.