My photos in The World & I Online gallery
I was recently contacted by the World & I Online, asking whether they could feature some of the pictures from my recent travels in their world gallery. This is a subscription based resource for teachers providing images from around the globe for use within classes.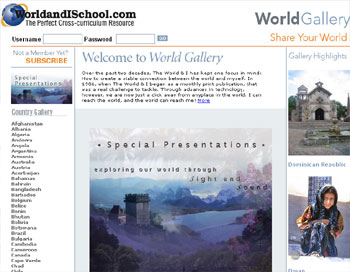 They approached me although the Creative Commons license terms I applied to the photographs do not quite match their intended use, and in this case I was happy to waive the Sharealike requirement. I am keen to see web technology used more in schools, and to encourage teachers and education systems to use web based resources more and more.

Mind you, smart teachers would already be using Flickr anyway.
The pictures they were interested in were the ones taken on our trip to the Vatican, which yielded up my favourite photo of the whole trip, although since I feature in it, I doubt they will use this particular image.
This was taken by my wife as we approached St Peter's, and I was particularly taken with the angles of the composition, and the fact that she managed to catch the sun reflecting on the cross being held by the central figure above the church.