"Church and blur" on Druid Street
I noticed that on Wednesday one of my Flickr photos - Church and blur - was reproduced on the rather enigmatic Druid Street site.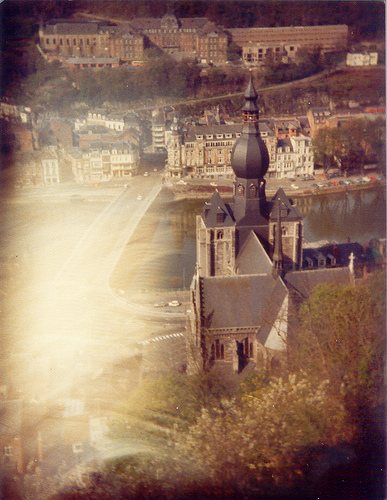 It is a picture, I believe, of a French church taken when I was on a school trip there back in the 1980s. It was one of a whole wallet of photographs that my parents recently found, which were taken by me between the ages of 9 and 13. Funnily enough, having posted them on Flickr, one of my old school friends got in touch with me, and it turned out that they had been doing work for the BBC as well - perhaps there was something in the school dinners at Winns Avenue?
Seeing as the About page on Druid Street simply states "Coming soon. No, really." I wasn't really sure what the site actually is, other than a stream of photos that Robert is interested in.