New job with Sony in Austria
I'm very excited to be able to write that after my appearance at this weekend's AUKML conference in Edinburgh I shall be flying straight from Scotland to Austria. There I shall be joining Sony NetServices on a temporary basis as a Usability Consultant within their user experience team.
The position is based just ouside of Salzburg, birthplace of not just Wolfgang Amadeus Mozart, but Herbert von Karajan and Christian Doppler as well. Apparently some musical or other was filmed there as well. Appropriately, therefore, I will be working across some of Sony's digital music products, including their online Sony Connect music store and their 3G mobile phone music service StreamMan.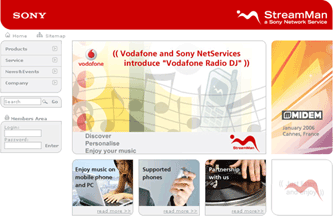 I'm looking forward to, but slightly daunted by, moving to a new country for the second time this year - although apparently it gets easier each time you do it. We haven't abandoned Greece for good however, and I anticipate returning to Crete when the contract finishes.