Let's train journalists for the future, not for the past

by
Martin Belam
, 24 August 2011
I'll be speaking tonight at the London Hacks/Hackers meeting, and one of the points I'll be making is that the digital publishing revolution is a perpetual revolution, one that requires constant learning.
That section of my talk is partly fuelled by how angry I was made yesterday by a piece in the Press Gazette, which suggested that editors do not value digital media skills.
"The top four most important skills cited by editors were: writing, finding news stories, interviewing and legal knowledge - while at the bottom of the list came social media, web skills and interaction with readers"
When I read a sentence like that, I hear the sound of an industry committing suicide.
If you actually dig into the details of the survey, you'll see it wasn't that these skills aren't valued at all, but that were valued less than "time management" amongst other things. Alison Gow blogged eloquently about the message that sends out to existing digital staff in the UK's newsrooms.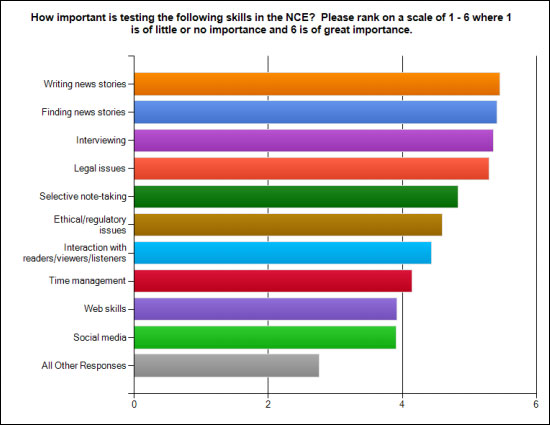 What concerns me is that there are a whole generation of students who are being encouraged to pay for qualifications that will equip them to work in a 90s newsroom, because the people designing the courses and the industry input they receive are all from people who cut their teeth in a 90s newsroom.
Surely the aim of this type of qualification should be to address the skills gap in our industry?
If you get a job in a newsroom, you will be surrounded by years of experience in "traditional" journalism. What you won't generally have is frequent access to people with the digital skillsets the industry is transitioning towards.
In the comments underneath the Press Gazette article, someone wrote:
"Now that you can get on the web without knowing HTML, new-media skills are just for techies"
Sure, you keep believing that we can all use Adobe Muse as an industrial-scale CMS in the future, and that "new media skills" for journalism start and end with code.
We are very lucky at the moment at the Guardian to have hired in a crop of bright young digital journalists who thankfully haven't set their sights on just being general reporters who can write and conduct interviews, but who constantly push themselves to learn new digital skills and try out new technologies and services. I see similar examples at the Telegraph and the Times. These people make me optimistic about the ultimate future of our industry, despite, it sometimes feels, the best efforts of some people to try and turn back the clock to a pre-digital era.
But one last thing about that Press Gazette piece.
It doesn't link to the source.
It baffles me that this is still considered acceptable by a digital publisher in 2011.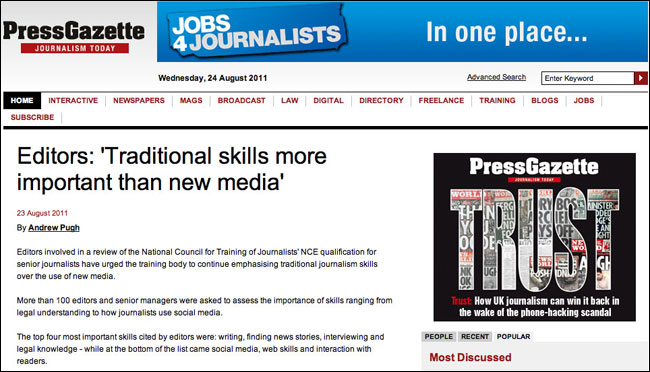 And once you've been made to do your own research to get to the NTCJ page, it commits one of the most basic usability errors you can make. At the foot of the article it says "You can download the full report by clicking the link on the right.".
Because, as a user, I really want to be directed to hunt around the screen to find the link, to save the content producer the bother of actually adding a hyperlink into their text.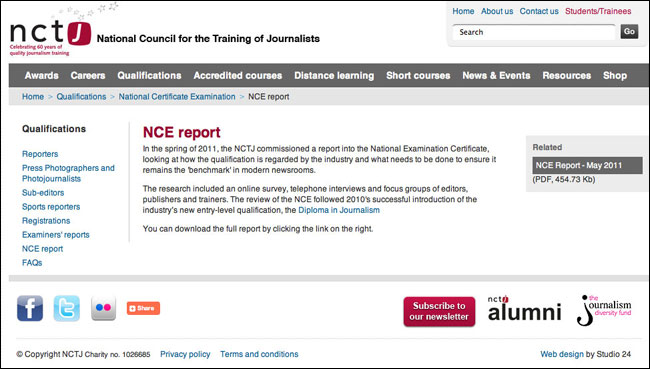 And they say better web skills aren't a priority for our industry...